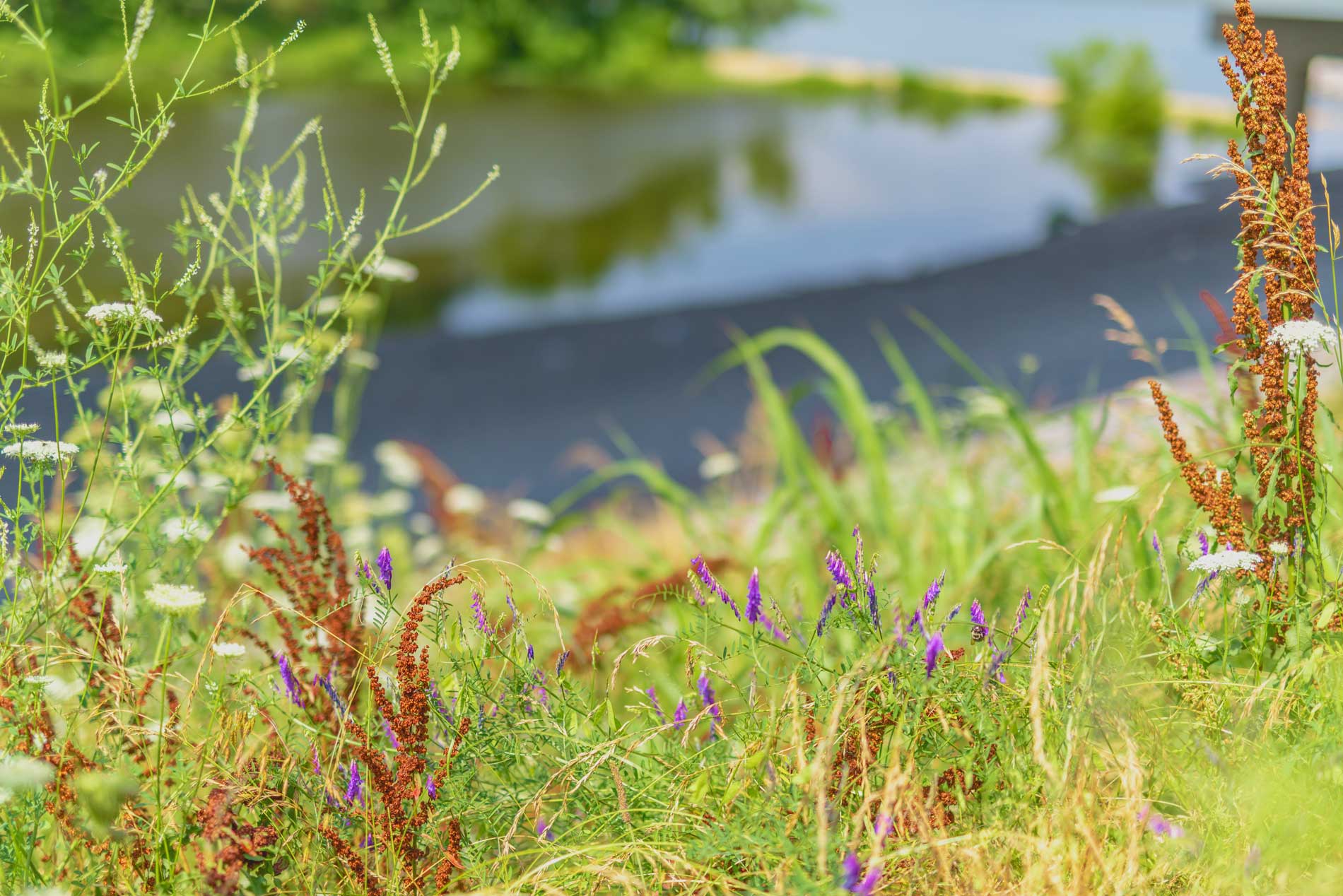 18 Mar

25 Solo or Small Group Activities on KY Lake

Every day, we press on during this difficult and unprecedented time.  I know we are all doing our best at obeying the requests of our state and federal officials in an effort to protect those who are the most vulnerable and to help "flatten the curve."  As we continue this time of quarantine, it's important to focus on our mental and emotional health and the most important relationships that we each cherish.  Right now, all activities and gatherings over 50 people is strictly prohibited in the state of Kentucky.  Restaurants, bars, and a variety of other public-serving businesses have had to close their doors to help stop the spread of COVID-19.  It is more imperative than ever right to support local business in any way that you can.  Below we have provided a list of activities that you can do on your own or with your family or a small group of friends.  None of these activities should take place in a group larger than ten people.  As you check off this list, be sure to document your experience on social channels using the hashtags #teamkentucky #togetherky and #kylake, so we can share in this time even while being apart from one another.  Happy social distancing and remember to wash your hands!!!
Read a Book:  We would suggest dusting off an old book from the shelves at home or perhaps find a great online reading option.  Sometimes, there is nothing like curling up with a good book on sunny back porch or by a fireplace and escaping all the chaos of life!
Go For a Hike: When the weather is nice, consider a family or couples hike on the newly finished Hematite Trail in Land Between the Lakes!  This loop is easy hiking and provides a beautiful setting for photo opportunities and nature watching!  Click here for more information about the trail!  Remember if you come across other hikers, try maintain the recommended distance of 6 feet between parties.
Go Kayaking:  Kentucky Lake, Lake Barkley, and LBL are full of water trails just waiting to be explored.  Meet up with a partner and get on the water!  There are a couple of local businesses that sell kayaks including Kentucky Lake Outdoors and Wal-Mart.  Some of our marinas even rent kayaks! Click here for a list of marinas!
Go Fishing: It's what we have been known for for years and it's probably been a long time since many of you have held a rod & reel!  Consider taking the kids fishing whether from a boat or even shoreline fishing can be just as fun!  Consider renting a fishing boat from one of our local marinas. There are several areas to fish: Kentucky Lake, Clarks River Wildlife Refuge, LBL, or maybe even the neighbors pond, just CALL and ask permission first!  Don't forget to purchase your fishing license online before you go!
Play Disc Golf: Did you know we have disc golf courses in Marshall County?!? Mike Miller Park, Old Park in Calvert City, and HH Lovett Park in Benton offer a variety of challenges for disc golfers.  Order a set online and have it shipped straight to your door for $20 to $30, and then play a game for FREE at a course nearby! Please note Mike Miller Park and HH Lovett Park are currently closed to the public due to COVID-19. You can practice your disc golf techniques from the comfort of your own yard too!
Try a Virtual Yoga Class: Calvert City offers a free yoga class at the civic center on Monday nights and Saturday mornings, but during this social distancing time period, they are streaming their yoga class live on Facebook!  Give yoga a try from the comfort of your own home!
Fill out the 2020 Census:  Right now is a great time to help shape your community!  It doesn't take long and the information is vital to our state and local communities!  Click here to get started!
Order Take-out and have a Picnic: Our local restaurants along with many other local businesses have had to make the ultimate sacrifice by closing their doors to help stop the spread of COVID-19. Therefore, order take-out from one of our local restaurants and head to one of our local or state parks, or LBL for a waterfront picnic!
Visit the Elk & Bison Prairie: Perhaps after the picnic, you should head over to the Elk & Bison Prairie for a drive-thru. This is normally a favorite activity among the kiddos and the best part is you never have to leave your car!  For more tips and the best times to visit the prairie, visit their website here!
Camping Anyone:  Try having a backyard or backwoods camping adventure with the family!  Set up the camper or tent in the backyard or head out to LBL for backwoods camping.  Certain permits apply, check them out here.
Bring out the Board Games:  Board games are going to make a come back I do believe!  Disconnect from social media and the news, and get into in-depth game of Monopoly, Pictionary, or Uno with a small group of friends and family!  You would also be surprised at the numbers of games you can play with just a single deck of cards too!
Take a Bike Ride:  Land Between the Lakes has a variety of long trails for easy bike riding.  These will allow you to keep a far distance from each other while also enjoying the scenery our region has to offer!  If LBL sounds too far of a drive or maybe too strenuous, consider Calvert City's NEW Greenway trail!  This beautiful paved trail is easy and enjoyable to all ages!
Create a Fun Scavenger Hunt for Kids: Give the kids clues to things around the house or in the yard or outdoors and make it game! If you think you can't come up with one on your own, just google outdoor scavenger hunts and find lots of examples! Calvert City has started one online that you can get involved in, check it out here!
Watch a Movie:  I don't know about you, but I feel as if this is a great time to reintroduce our kids to the classics! The movies that made us laugh and cry as children. I'm talking The Sandlot, Sister Act, The Mighty Ducks.  What are some of your favorites?
Find a Pen Pal:  This is a sure way to light up someone's day. Consider calling the Calvert City Convalescent Center or another nursing home and ask for a way to send uplifting messages to these folks.  They are not allowed to have any visitors right now due to being such high risk patients, but they still need human interaction.  Whether you jot down a quick note to leave at the door or send an email with happy thoughts, your small act of kindness will surely put a smile on someone's face!
Eagle Expedition:  Kentucky Lake is home to a thriving Eagle population and while the Eagle cruises may be over, you can still visit popular sighting areas by vehicle.  Don't forget to bring your binoculars!  For more information, on poplar Eagle watch areas, click here!
Learn a new Language:  The great thing about quarantine and the 21st century is that we can still be connected while being apart.  There are lots of programs, apps, and websites that can help you learn a new language during this time and you never know what might come in handy in the future!
Visit the Iron Furnaces:  Take a step back in time and consider visiting the Iron Industry Ruins in Land Between the Lakes.  Discover an old way of life and for all of you homeschooling mommas right now, consider this an interactive history lesson and field trip!
Visit Turkey Bay: Are you a jeep lover and/or ATV owner?  Has it been a while since you disconnected from the crazy and enjoyed an off-road adventure?  Consider a visit to Turkey Bay for some fun.  Now we understand that usually something like this is better with a group of jeep or ATV lovers, but during this time, keep your groups small and stay in your vehicles when possible.
Take a quirky Tour: One of our more unique attractions, Apple Valley Hillbilly Garden and Toyland Museum Roadside attraction may offer you a little bit of pun humor throughout this period of social distancing.  It doesn't take long to walk the grounds, but if you're in need of a mental escape, this quick little stop may be just the thing!
Study Nature:  Land Between the Lakes has a great resource dedicated to natural happenings in our area, such as when certain migrations are happening, buddings, and animals patterns.  Consider getting outside to experience some of the marvelous parts of nature!
Find a Fitness Routine:  Unfortunately gyms were closed in the most recent announcements of proposed closures by the Governor's office, so it's important to find your own fitness regime at home!  For some of us, that may just be a walk around the block, but for others there are a variety of at home workouts that you can now access online.
Visit Historic Sites:  Our region has a few interesting historical sites including the Jefferson Davis Memorial, Columbus-Belmont State Park, Wickliffe Mounds State Park, and even our very own Kentucky Dam!  Use these places as educational opportunities during this Non Traditional Instruction time.  ***Please do not expect to enter any museums or visitor areas at these locations, as they will more than likely be closed.  We do not recommend entering any indoor museums due to proper social distancing practices.  Only visit the outdoor areas!
Try Golfing: We understand that golfing is normally an activity that is more fun and entertaining when done with a group of friends, but that cannot happen during this time.  However, a solo golf trip or golfing with a buddy where you each drive your own cart can be accomplished. Please call ahead to one our nearby golf courses to ensure you are abiding by the current policies they have in place throughout the social distancing period.
Pay it Forward: Last but not least, consider paying it forward over the next couple weeks.  Small,  random Acts of Kindness can change a community for the better.  Pay for the lunch of the person behind you in the drive-thru line; offer to do the grocery shopping of an elderly person so they do not have to get out; order take-out from your favorite restaurant. The list can go on and on.  Small acts of kindness will soothe the soul of others as well as yourself during this time.
Please remember that all of the proposed activities should be done on your own, with a spouse or partner, or with your children.  The CDC recommends that no more than 10 people should be gathering in any given area at any point time over the next few weeks.  Please, do your part to stop the spread and maintain these proper social distancing techniques.  If you are feeling unwell, running a fever, etc., please stay home and call the COVID-19 hotline at 800-722-5725 to explain your symptoms and await further instruction.  Remember to be kind and wash your hands!  We are all in this together and we look forward to hosting you on our beautiful lake once we overcome this challenge.  See you soon!