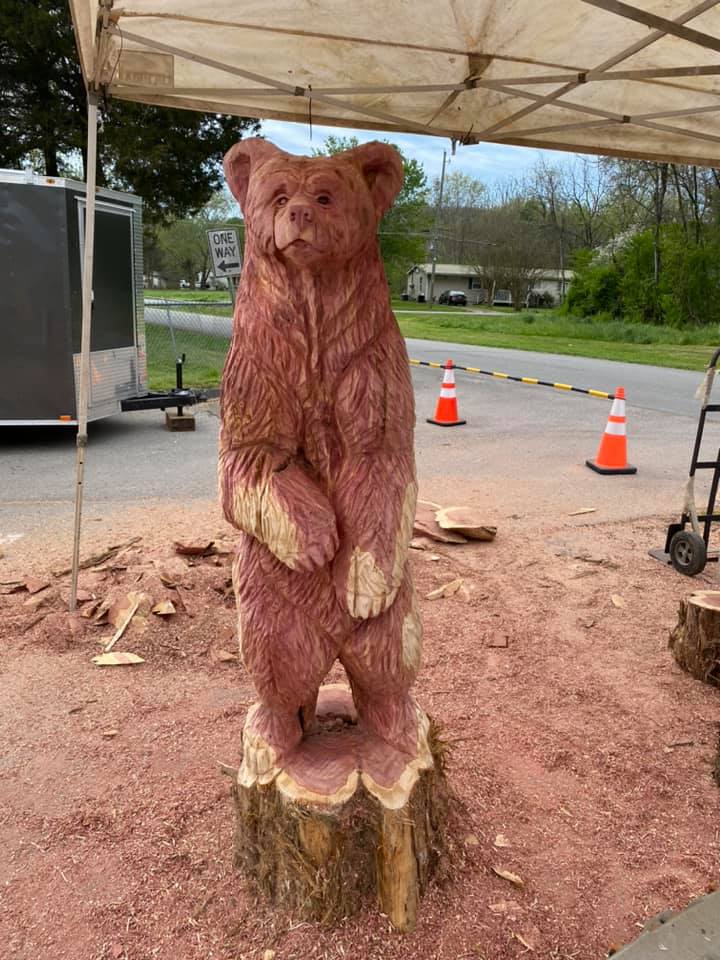 05 May

Aurora's Chainsaw Carving Competition

This weekend marks the 4th annual Chainsaw carving competition in Aurora, Kentucky!  This event has grown each year and become such a great, unique event for the community!  The event is held at the Aurora Community Park right on HWY 68/80. The coordinators are the WACPAC ladies and they have created a great line-up over this Mother's Day weekend; concessions will be available too! This year they will feature over 20 carvers from near and far!  Check out the weekend schedule below!
Friday, May 9:
Carvers will arrive Friday evening to secure their spot.  The Main Carve competition kicks off at 8AM Friday morning.  The carvers will be able to work on their masterpiece until 5:30PM that evening.
Saturday, May 8:
The Main Carve Competition will resume Saturday morning at 8AM until the clock strikes 2PM.
The Quick Carve takes place from 2:30PM to 3:30PM.
Auctioneer, Kevin Spraggs, will kick off the final portion of the evening at 5PM with the announcement of the winners from Main Carve and Quick Carve competitions, followed by an auction for spectators to bid on the one-of-a-kind, custom made pieces!
Sunday, May 9:
Sunday's festivities are entirely new this year, and possibly the most fun!  Carvers will let loose and accept quite the challenge with these two new competitions. The mini carve is a competition will challenge carvers as they attempt to carve a 4 inch piece of wood in just 4 minutes!!  You don't want to miss this at 2PM.  Shortly after at 3PM, the final event takes place, Dueling Chainsaws!  Two carvers will work together to create something uniquely special!
For more information about the event or to ask any questions, please visit the Aurora Community Park Facebook page by clicking here!