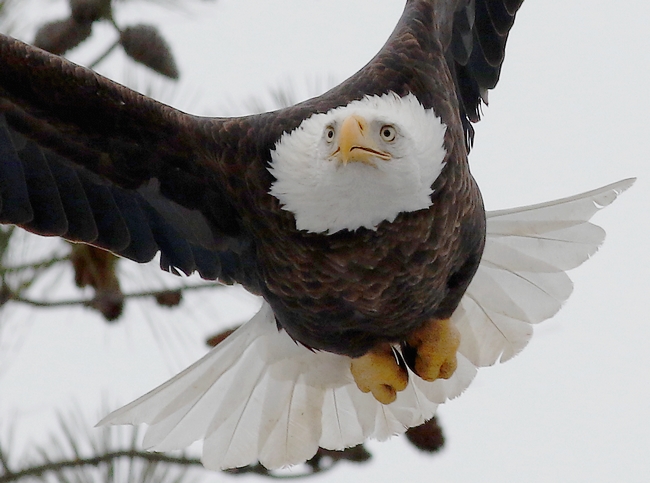 08 Jan

Don't Miss these Winter Activities

The winter months can be long and dreary, which is why we have created a list of activities and events during the winter months!  While the winter thus far has been much warmer than usual and fishing is still an option for some of you brave outdoor enthusiasts; the rest of us may be looking for other opportunities!  So the question is what else is there to do around Kentucky Lake during the winter months? Throughout this blog, we will outline a couple of different activities and/or events that you could do with friends and family.

One of our favorite winter activities here at the Convention and Visitors Bureau is the opportunity to participate in Eagle watching!  Eagle watching on Kentucky Lake has become a  rather easy pastime for people as we have become home to a very healthy year-round Eagle population.  Many of these majestic birds can be viewed by land or water. The Friends of Land Between the Lakes and the Kentucky Dept. of Parks offer a variety of guided tours aboard a yacht called the CQ Princess.  Bird watching on this vessel is one of luxury for sure! And if being on a boat in winter isn't your style, the Friends of LBL also provide van tours throughout Land Between the Lakes and west Kentucky region.  These tours happen on Saturdays and Sundays in January & February; be sure to dress warm and wear good walking  shoes!  Please visit their website, https://friendsoflbl.org for more information!  The boat tours can become completely booked so it's best to book in advance!  The CQ Princess leaves from Kentucky Dam Marina this Friday, January 11th, with other tours on Saturday and Sunday.  Please call Kentucky Dam Village SRP for more details, 270-362-4271!  The other boat tours are listed as follows:
Kenlake Marina with the Friends of LBL on January 19th – 21st

For more details, please call 270-924-2020

Lake Barkley Marina on January 25th – 27th

For more details, please call 270-924-1131

Kenlake Marina on February 1st – 3rd

For more details, please call 270-474-2211

Kenlake Marina with the Friends of LBL on February 14th (for a very special Valentine's Day Cruise)

For more details, please call 270-924-2020
For hunting enthusiasts, it is still currently waterfowl season until January 27th.  There are a variety of wildlife management areas in the western Kentucky area such as the Ballard Wildlife Management Area, Boatwright WMA, and Doug Travis WMA. Clarks River Wildlife Refuge also provides certain waterfowl opportunities.  For a recent post on waterfowl predictions from the Kentucky Dept. of Fish & Wildlife, click here. Our region  had a very favorable beginning season and we can only hope that luck continues on until the end of January!  For licensing and other hunting information, please visit the Kentucky Dept. of Fish & Wildlife by clicking here. For lodging options during your hunting trip, please visit our website www.visitkylake.com.  
For regional lake lovers, be sure to mark your  calendars for January 18th – 20th for the West Kentucky Boat & Outdoor