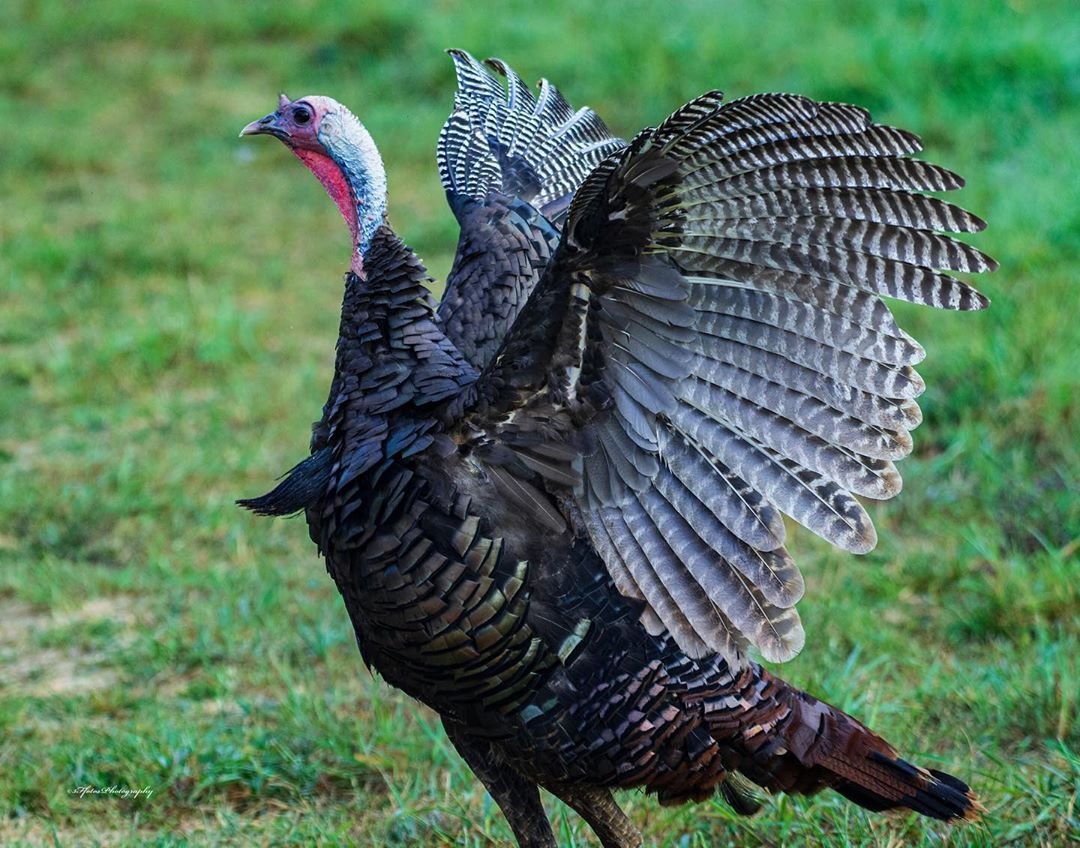 03 Oct

Hunting Season Has Arrived Around Kentucky Lake

Cooler temperatures are almost here and you might know what that means!  Bring out the camouflage! Kentucky Lake transforms from a fine fishery into a hunter's haven.  Kentucky Lake could be your home base for up to 20 public land locations open to all kinds of recreational/sport hunting.  Some of the locations are right across the Eggner's Ferry bridge in Aurora and all of them are within an hours drive of Marshall County and Kentucky Lake.  Whether you're hunting for waterfowl, deer, turkey, small game, or

other species, consider giving Kentucky Lake and the western Kentucky area a shot for your next hunting trip!  We hope to provide you with the best information to plan your trip from permit and license information, lodging and accommodations, to season dates and places to eat.

Let's begin with what you can hunt in the Western Kentucky region.  Our most popular species to hunt is deer or turkey, however, coyote hunts have been known to be exciting,

and waterfowl tends not to be too bad either depending the WMA you choose.  We are considered zone 1 for deer in which a hunter may harvest an unlimited number of anterless deer using the statewide deer permit and additional deer permits. The statewide permit allow for the harvest of up to four deer, each additional deer permit allows for up to two more deer to be harvested.  Season dates are now for archery and crossbow, then November 9th – 24th for modern gun.

Fall turkey season for shotgun is a much shorter season.  It's happening October 26th through November 1st and December 7th through the 13th. Archery and crossbow last a little longer. There are a couple of rules and restrictions that you might want to review as well, those can be seen by clicking here.  There is no time to waste when planning your fall turkey trip! Land Between the Lakes is a great location to consider! Get started by purchasing the appropriate license online and then skip down to the lodging portion of the blog to figure out where you need to stay! 

Other species to consider for our area include migratory birds and waterfowl, coyotes, squirrel hunting, and more.  Duck season will take place November 28th to December 1st and then December 7th to January 31, 2020.  Dove season happens in a similar time frame too! We highly recommend the Ballard Wildlife Management Area for these types of hunts. Be sure to have your hunting license,

migratory bird permit, hunter education card, and HIP survey confirmation number before heading to a particular WMA.  And don't for about the coyotes, it can be done year-round!  All of the information you need can be found online at fw.ky.gov. 

To purchase your licenses online, please visit Kentucky's Department of Fish and Wildlife website at https://fw.ky.gov/Licenses/Pages/Fees.aspx. 

Now that you know what you can hunt, how about where!  As we said earlier, the Western Kentucky area boasts 20 public land wildlife management areas available to you for hunting with the proper permits and licenses. The Ballard WMA is popular for dove and waterfowl, Land Between the Lakes National Recreational Area can be a great place to test out your luck for turkey or deer.  Because Land Between the Lakes is a federally managed area as well, they sometimes have different rules for certain things. 

Information on hunting specifically in Land Between the Lakes can be found by click here.  For a complete list of wildlife management areas in this region, click the link here to download the entire hunting and trapping guide created by the Kentucky Department of Fish and Wildlife. 

What to hunt…check!

Where to hunt…check!

Next thing to do is to figure out where to stay!  Listed below are a couple of our lodging options that provide special discounts, amenities, and rates just for hunters! Some of the rates may have expiration dates or only work in certain instances so be sure to call and ask for more specific information before booking your room!

          -Hickory Hill in the Fairdealing area will offer 10% off their fall rate to hunters through October 26th, 2019!

          -Kentucky Dam Village in Calvert City is currently offering rooms and cottages at the Kentucky Resident rate!

          -Sportsman's Resort & Marina in Aurora is currently offering 20% off lodging and marina needs.

          -Kentucky Lake Inn in Gilbertsville is offering a $50.00 room rate plus tax for 2 persons.

          -Early American Motel in Aurora will offer a 10% discount. This location also features at game cleaning station with a deer hoist, running water, and lighting; a chest freezer and bagged ice.

          -While Fin'N'Feather does not offer a special discount, they also have a game hanger with water and lights, as well as an outdoor fireplace with stocked wood for the perfect evening!

         -Quality Inn & Suites will be offering a fall hunting rate of $68.00+tax per night.

          -Almost all of our resorts, offer off season rates!  Check out our entire lodging database, by clicking here!


We also have listed here some nearby Taxidermists as well!
-Creative Creatures Taxidermy – 270-556-0341
-Nesbitt Taxidermy – 270-293-7437
–Blue Moon Taxidermy – 270-227-0460
-Dowdy's Taxidermy & Deer Processing – 270-376-5270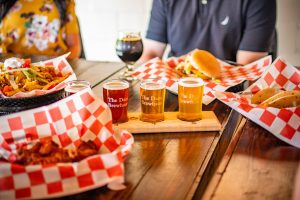 Last but not least, you gotta eat, right!  We have lots of great food options throughout our entire county that feature some great homestyle cooking, BBQ, burgers, sweet treats.  Check out the Brass Lantern for prime rib, seafood, and pastas.  Dad's Place for some great Chicago style food and live music; Harbor Lights Restaurant at Kentucky Dam Village for an excellent buffet and open for breakfast, lunch, and dinner. The Dam Brewhaus Grill is a great stop for a large variety of craft beers and a pretty good menu too; and don't forget about Willow Pond in Eddyville with a great menu of fried fish, burgers, frog legs, desserts, and more.
So there you have it folks! You now know the "whats" and "wheres" of hunting around Kentucky Lake and the Western Kentucky region, so why are you waiting!  Start planning your hunting trip today!
Blog submitted by: Elena Blevins