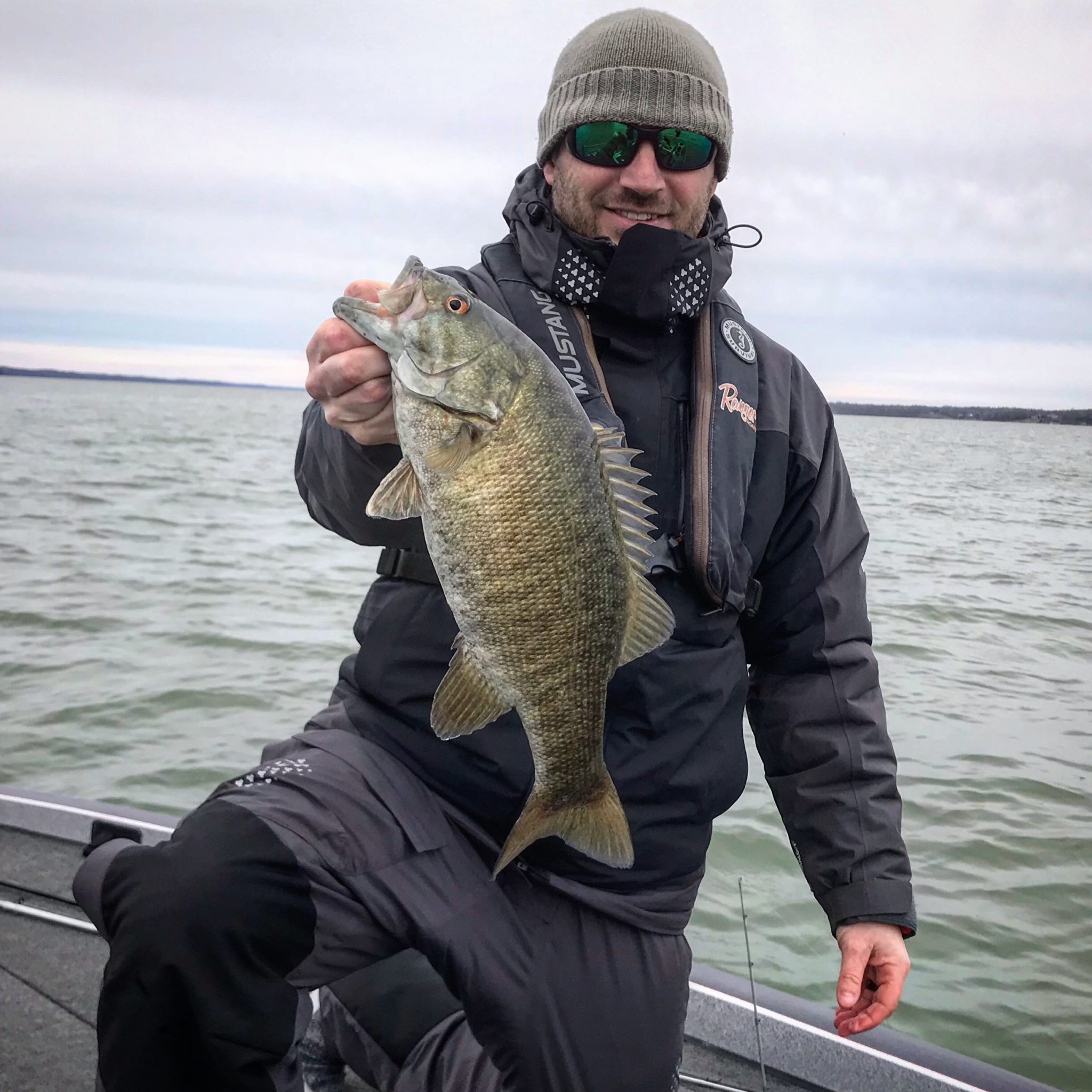 25 Mar

KY Lake Fishing Report – Brandon Hunter

Late March 2020

Spring is here and more rain to come…

Spring is officially here and the weather forecast is more rain.  It seems over the last month, every other day is gloomy and rainy. I know myself for one is ready to see some sunshine for more than one day a week. A few days of sunshine would do wonders to the bass fishing on the lakes right now. Here's a rundown.

Lake Conditions and What's Happening on the Lake

Water Temps: Low to mid 50's

Lake Level: 355.31 and expected to rise over the next few days.

Water Color: Main river is slightly stained and clearing daily, Easy Side is Clean to Clear, West Side Creeks are stained to muddy in backs of creeks

It's Springtime! Grass is starting to green, trees are blooming, bass are on the move. Over the last couple weeks we have had nothing but dark, nasty, rainy days with little sunshine. I have spent a good bit of time, weather permitting, on the water. This is the time of year when the bass are on the move. When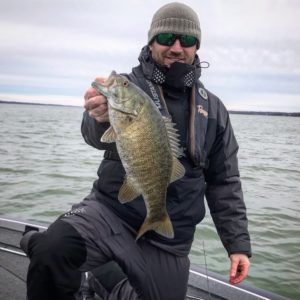 water temps get into the 50's, the fish usually make a big push shallow and start feeding up before the spawn. Even though we as fishermen think the spawn is a ways off, the fish still have the spawn on their minds when the water temps start climbing. The water temperatures are holding around 52-54 degrees and the very backs of the creeks I have even seen some 58 degree water. We have had a few cool nights keeping the fish from really making that big push in. I believe the biggest factor is lack of sunshine. If the sun would shine for about 2-3 days straight, the fishing could go crazy. Each day is still hit or miss, catch them one day decent and struggle the next.
There are still a few different patterns that are working. The primary pattern and most consistent I would say would be half way back in the creeks, in the stained water, and throwing lipless, crankbaits, and spinnerbaits. It's that typical spring time pattern that produces day in and day out. Some days numbers are good and some days quality is good. Keep in mind that there is a good number of just under keeper sized fish or just keeper sized fish in the lakes right now. This is also that time of year where the big girls will really show themselves. Chunk rock banks that have been close to deep water are good areas for those staging fish that are moving back. If you find yourself going back farther in the creeks you will find a little warmer water, and if you can find cover in the water that's a bonus. Our lakes at winter pool doesn't have a lot of shallow cover in the water, but if you find some it's worth tossing a blade or shallow crank around it.
Another pattern that's working is the jerkbait and ARig on the main lake points and mouths of creeks. There are still a good number of quality fish being caught out closer to that deep water. If you prefer the deep, clear water then you can fish the east side of Kentucky Lake and find just that. The jerkbait is a bait that I have a lot of confidence in and will usually get you those better quality bites. Channel Swing banks that have that deep water right by the bank with chunk rock are a good starting place.  Keep in mind that the TVA is still pulling a good bit of current to keep the lake levels down. That being said if you plan to try your luck on the main lake, you may be limited to moving baits instead of bottom baits unless you plan to throw something pretty heavy.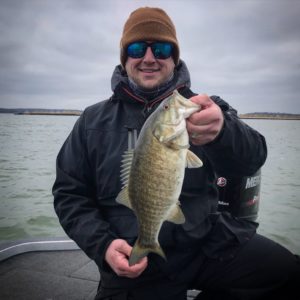 This time of year fish are constantly on the move and you have to always be thinking ahead and where they will be next. If we get a few days of sunshine, I think you will see a significant change in activity on the lakes.  It's springtime and fish will be biting!!
Techniques and Where:
Jerkbait- A good number of fish are hanging out on the main lake points suspended with the cool nights. A jerkbait is always a good choice when water temperatures are colder.
Specifics- 6th Sense Provoke (Jaint Juice, Table Rock Pro, Sensory Shad), Spro McStick, Lucky Craft Pointer
Shakey Heads or Ned Rig- Main lake points with gravel are always a good place to throw the finesse type baits. Sometimes there is too much current on main lake but if this is your go to, you can find points out of the current that hold fish. A Ned Rig will get you bit when nothing will.
Specifics- 6th Sense Ned Fry on your favorite Ned Head, There are a lot of good baits to use but I have primarly been using the Ned Fry and the ZMan TRD Worm
Spinnerbait, Chatterbait-  Always a good choice in the spring months when fish are on the move. Fish around shallow cover such as rock, laydowns, stumps.
Specifics- Accent Spinnerbait 3/8 and ½ oz (Double Willow Chart White in stained water), Jackhammer ½ oz (Green Pumpkin, Red)
Squarebill and Shallow Cranking- The squarebill and shallow crankbait is a great bait for covering water this time of year when fish are on crawdads and or baitfish. Points that have chunk rock and or shallow cover is where you will find most shallow cranking activity.
Specifics- 6th Sense Crush 50 (Boiled Crawfish, Wild Lava Craw, Chart Black), Crush Flat 75 (Chart Black), Lucky Craft 1.5, Spro Little John MD, Rapala DT6
Lipless- Fished on mainlake or flats in the creeks, the lipless is a great search bait when fish are chasing and feeding up in the spring months.
Specifics-6th Sense Quake 70 and 6th Sense Quake Thud (Wild Lava Craw, Delta Craw, Tiger Treuse), Strike King Red Eye Shad, Bill Lewis Rattle Trap
ARig- If they are biting it and your in a tournament, 9 times out of 10 you will get beat. Fish the Arig offshore or on main lake points that have deep water close to it.
Specifics- ARig of your choice. I prefer the HogFarmer Rigs with the 6th Sense with the Divine Swimbaits 3.8 (Ghost Ice Minnow, Pro Shad)
For those of you who are not familiar with my service, I competed for 8 years on the FLW Tour. I am a full time Licensed and Insured Captain with First Aid and CPR certification, and offer one-on-one training for all times of the year, fun bass fishing trips, and electronics lessons on the ins and outs of the new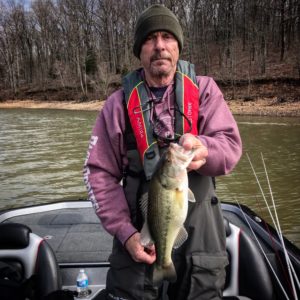 technology. I would love the opportunity to share a day with you in my Ranger Z520L or in your own boat to get your electronics dialed in. Please consider my assistance to help you become a better angler and to give you confidence in your equipment.
If you are in the area on the north end of Kentucky Lake, there are a couple businesses that I highly recommend you check out. Kentucky Lake Outdoors is fully stocked with anything you read in my reports and if they don't have it, they will get it for you. Hi-Tec Outdoors is one of the premier shops for anything electronics. They are very knowledgeable on the latest technology, can do the install, and have a great tackle selection as well.  The guys at Jet-A-Marina in Calvert City are our local Ranger Boats dealer. These guys do a great job keeping us running throughout the year.
Follow me on Facebook and Instagram @brandonhunterfishing and @bhunterfishing for anything fishing. Make sure you're following along and subscribe to my YouTube Channel BrandonHunterFishing. Please visit brandonhunterfishing.com and shoot me an email to book your next trip.  See you on the water!
Brandon