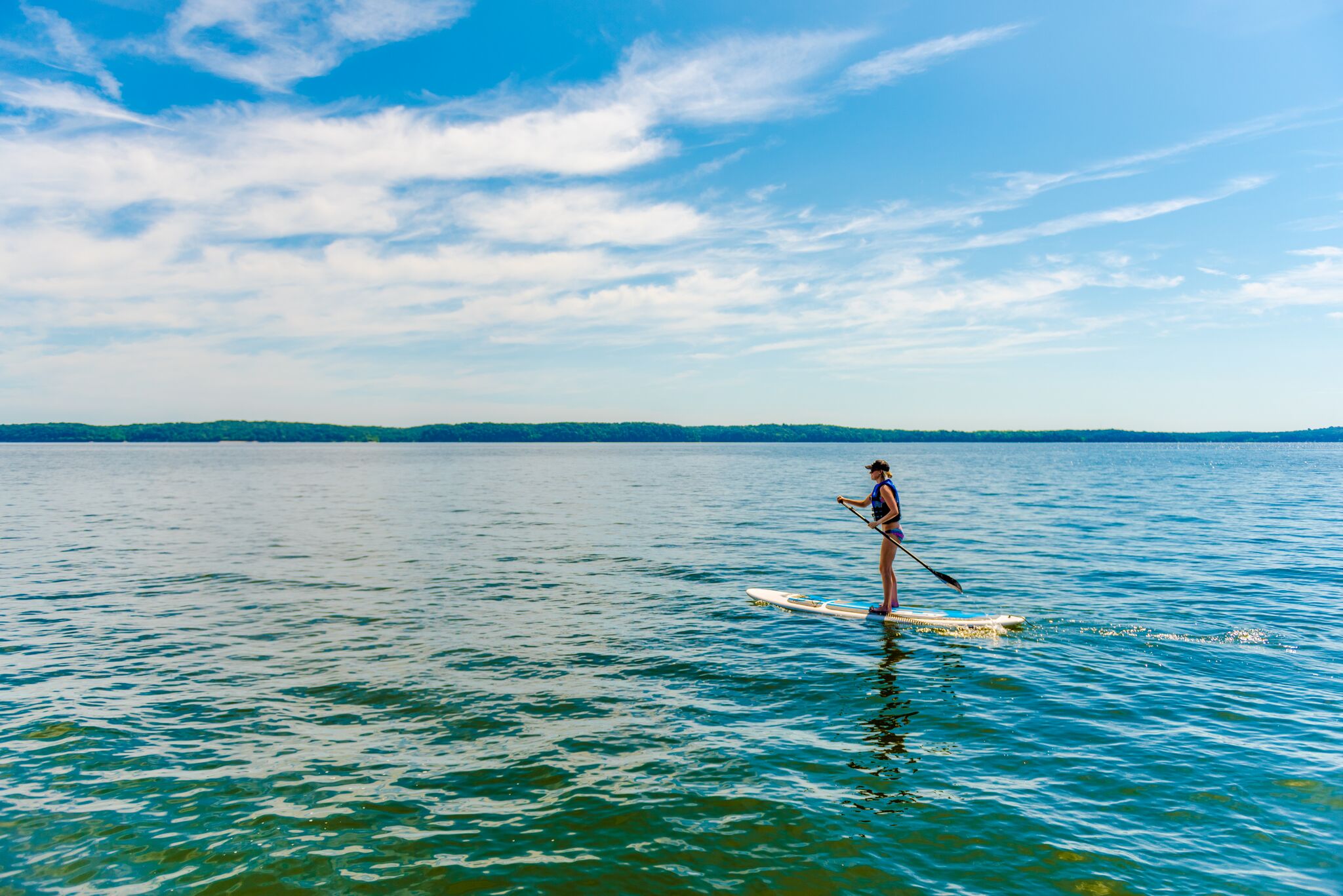 20 Jan

KY LAKE VACATION PLANNING

Did you cancel last year's vacation plans? Are you and your family yearning to get outside, have fun, connect and visit a new area? Looking for a place where you can spread out and safely vacation in 2021? How about the South's Great Lake? 

Kentucky Lake is West Kentucky's best kept secret. Although, it's not exactly a secret to those who've discovered our picturesque shorelines. Wondering what makes it SO great?  Well, Kentucky Lake covers 160,000+ acres and it has more shoreline than Florida. Located between Kentucky Lake and its sister, Lake Barkley, is a designated national recreation area called Land Between the Lakes National Recreation Area. This outdoorsman's paradise includes 300 miles of undeveloped shoreline, 200 miles of paved roads, 500 miles of trails and 170,000 acres of trails and open land. Can you imagine all that in the corner of Western Kentucky down into Tennessee? We have taken a moment to highlight a few of our most popular spots, but continue to check back with us to see how plan a very budget conscious trip to KY Lake or how to enjoy the perfect bachelor or bachelorette weekend in the sun!

There's LOADS to do in our corner of paradise. Including…
Boating

Swimming

Sailing

Jet Skiing

Wake-surfing

Hiking

Biking 

Fishing

Wildlife viewing

Horseback riding

Off-Roading 

Golf

Disc Golf
Antiquing or shopping
Lodging:

Now, for some of the best or most unique places to stay around the lake. 
No matter your family size the lake area has a wide variety of unique and beautiful accommodations, from resorts to local vacation rentals there's the perfect place waiting for you. 
If you desire a cozy cottage near the water we have the resorts for you. 
Moors Resort located on the Northern shores of Kentucky lake this resort offers 37 pet friendly cottages and 24 cabin lodge rooms. There's a pool, playground for the kids,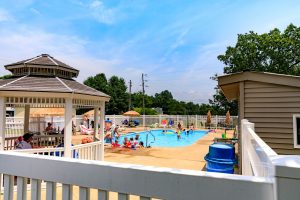 beach area, and full service marina with a boat ramp. Moors also boasts a mini golf course, free wifi and Ralph's Harbor View Bar and Grill, you'll have no reason to leave once you arrive. 
Big Bear Resort  encompasses 52 acres of rolling woodlands on the shore of Kentucky Lake. There's a wide variety of accommodations here for any family or party size. The resort offers rooms that are fully furnished and animals are permitted in select units. Big Bear has chalets, townhouses, an executive cottage, log cabin, fishermen's cottages, condos, and even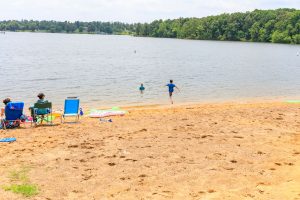 apartments and a motel. 
Kentucky Dam Village State Resort Park  features 72 rooms in the main lodge that offer a private patio or balcony and 61 cottages are also available at the State Park located in Calvert City, a great place to visit or live! The resort is also a great place to host your next corporate meeting or event with expansive space to accommodate your guests. There's an on site restaurant and lounge for everything you need while you relax steps away from beautiful Kentucky Dam.
If you're looking for a hotel with easy access to major highways, the lake area has those too. A couple located in Marshall County are listed below.  
Quality Inn & Suites Benton-Draffenville 
Days Inn by Wyndham Calvert City 
Entertainment:

Once you've settled in and have rested up there's plenty of things to do off the lake to entertain the family. From miniature golf to petting zoos, ziplines, go-karts and even the well-renowned Kentucky Opry sits right here in Marshall County. 
Maggie's Jungle Golf is a local favorite and true gem. You've never experienced miniature golf like Maggies; a one of a kind place. Enjoy a family friendly style course with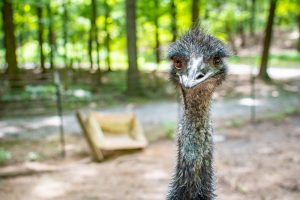 the occasional live peacock stopping by.  Once you've hit the last ball, hop over for some shaved ice with any flavor your heart desires! If golf isn't your thing, Maggie's offers the Jungle Run, in which you and your family can take a golf cart ride to feed some of our four-legged residents, including a zebra, camel, goats, ducks and so much more. 
Kentucky Shores is located just down the way from Maggie's. Kentucky Shores Family Fun Center is for more adventurous thrill seekers. You can tame your need for speed on the go kart track, defy gravity on the zipline course, and if you're really brave enough, challenge your friends and family to a paintball competition!  They also have an indoor playground for our young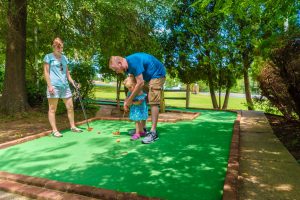 friends and few other activities that children of all ages can enjoy! 
Kentucky Opry  was founded by Clay and Barbie Cambell in 1988. This one of a kind, traditional country music show has hosted a full house for over 30 years. The Kentucky Opry has featured many famous entertainers as well as up and coming musicians such as:

Merle Haggard
Ray Price
Mason Ramsey
Rhonda Vincent
Joe Diffie 
Even Marshall County's own, Grammy award winning, and IBMA guitar player of the year, Josh Williams. If you and your family are looking for a wholesome family music show and you enjoy the sounds of Bluegrass and country music you won't be disappointed!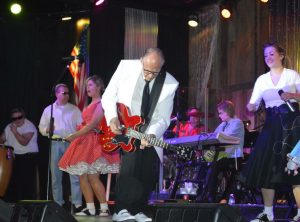 Dining:

We've covered a few of Marshall County's best places to stay and play, but where to eat? Don't worry the Kentucky lake area has a culinary scene that is sure to suit anyone looking for a southern cooked meal.
Catfish Kitchen is a stand out local favorite, so much so that a local fan started a Facebook page for the restaurant. Raving fans flock to this eclectic eatery, a log cabin on the edge of a pond. Catfish kitchen serves fried catfish (as you may have guessed) white beans, hushpuppies and cole slaw along with a variety of other options. 
Blews Dairy Bar has been in Aurora since 1951 and the family establishment gives you that classic drive in feel. You may have to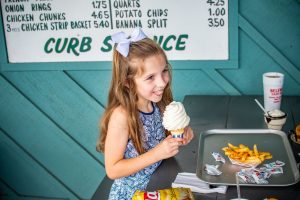 wait a hot minute for your order as this gem fills up fast, but their burgers and shakes are worth the wait!
Popi's is a newly renovated family-owned business that offers a bit of everything. The atmosphere is modern, elegant and relaxed, and the menu has everything from Southern classics, greek specialities, and wonderful homemade pizza. 
Parcell's Deli and Grill and Parcell's Perk  is a local eatery that has everything from homemade doughnuts and cupcakes to hot ham and cheese, burgers, homemade pies and amazing espresso drinks. You can find anything here, including the perfect cup of joe to start your morning. 
Los Tres Amigos in Calvert City is a great little Mexican restaurant that's worth the try. If you're feeling like a burrito, chips and salsa, or maybe a good margarita, Los Tres has got you covered!
Of course, COVID-19 and personal safety is likely at the top of your mind as it is ours, but rest assured the Kentucky lake area is committed to keeping everyone safe during these unprecedented times. Our local businesses are taking certain precautions to ensure guidelines are being followed and guests are able to have a safe and relaxing experience.
These are just a few of the incredible places in and around Marshall County to explore, dine and stay. Kentucky Lake offers a bit of everything for everyone. No matter your desires, whether it's safe space, outdoor adventure, or quiet and relaxing getaway with loved ones, we can meet your needs here at the South's Great Lake!