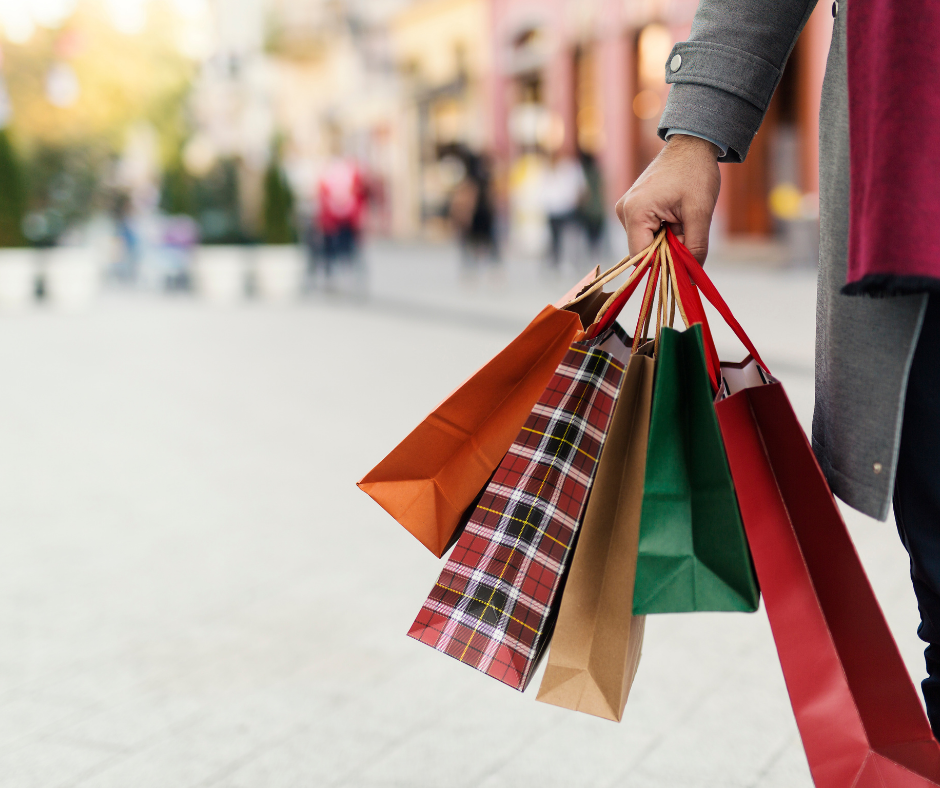 18 Dec

Lake Lovers Gift Guide

Well Christmastime is nearly upon us and if you're struggling to figure out those last minute gifts for friends and family, take a look at our local suggestions!  We have identified a variety of gift ideas that will make any lake lover happy and ready for summer!  We have identified 10 places to purchase a holiday gift to help prepare you for your upcoming summer vacation to the South's Great Lake, Kentucky Lake!  Check them out below!

1.

Moors Resort or any other Kentucky Lake Resort

Our most popular resort on Kentucky Lake has gift cards available for purchase!  These gift cards can be used in the gift shop for souvenirs this

summer, at the marina for lake gear or pizza, or Ralph's Harborview Grill for dinner after a fabulous day on the water!!  If we could also take it one step further, might we suggest the gift of a summer vacation!?!?!  After the year we have all had, I feel like this gift might be the best option yet!  Kentucky Lake will open for business this summer and ready to safely accommodate all of you!! Visit our lodging page today to start planning!!

2.

Kentucky Lake Golf Getaway


Visiting Kentucky Lake doesn't necessarily mean you have to spend your time on the water!  We also have a couple hidden

gem golf courses that are sure to peak your husband's interest!  Kentucky Dam Village State Resort Park can serve as home base with their cabins and cottages, restaurant, and 18-hole golf course all on site!  Be sure to schedule tee times at  our neighboring Calvert City Country Club as well.  This course is beautiful and always in fantastic shape!!  Visit our golf page for other nearby courses to round out the trip!

3. Kentucky Lake Outdoors
A family friendly store that has everything you need from bows to kayaks. It's a little chilly for kayaking right now, but imagine the surprise on your kid's face with that sitting under the tree!  Kentucky weather has been known to be very unpredictable, sometimes seeing all four seasons in one month! Plus, May will be here before you know it! It's the perfect Christmas gift to give your kids! Kentucky Lake Outdoors has a wide range of other hunting, fishing, and water gear too. They have the products you're looking for and the brands you love! They are located on HWY 68 E across from Marshall County High School.  Visit them online, by clicking here!

4. Fast Eddie's Bait and Tackle
To all of my anglers or spouses of anglers, Fast Eddie's Bait & Tackle located on HWY 68E in the Fairdealing area has everything you need when it

comes to a day out on the lake. Before heading out, gas up and eat breakfast at the restaurant! Once you are finished eating, you can head over to their bait and tackle shop to get ready for a long day of fishing! If fishing doesn't suit his fancy, what about footwear!  Is your dad/husband always complaining because he needs some new boots to wear for work or hunting? Fast Eddie's has an awesome selection of footwear that would be perfect! Visit them online or on their Facebook page, linked here!
5. Hitec Outdoors
Installation problems?  HiTec Outdoors is THE place to go when it comes to marine electronics.  They are able to equip your husband's or dad's boat with the latest equipment to ensure their best chance for success when fishing on Kentucky Lake! This store also recently celebrated their 10 year anniversary as a business and has an exciting new experience headed your way in 2021!! They also have a large variety of bait & tackle, hunting gear and necessities, archery equipment, and clothing! They are located at 3243 US Hwy 68 East, Benton, KY.  Visit them online now!
6. The Marketplace at Parcell's Deli, Grill, and Coffee Shop
Now…to all my ladies who aren't that big on hunting or fishing, but love the lake just as much as everyone else! The Marketplace at Parcell's, located in the Draffenville area, carries all the cute lake items!  Home decor, Corkcicle products, skincare needs, snacks, and so much more! Needing a gift to give your lake loving friend? No problem! Check out the fun lake signs along with cups, stickers, and other merchandise. Don't forget to grab lunch or dinner while shopping or maybe choose to go the gift card option for that special someone so they can use it however they need to throughout the next year!
7. Badgett Playhouse or the Kentucky Opry
"Give the gift of music this holiday season!" If you love the holiday's as much as I do, go check out all the shows happening this season! Time is running out, but sometimes the gift of music can last all year! This would be the perfect gift for your loved ones, especially if you're looking for a date night. The gift certificate that the Badgett Playhouse is offering right now has a value of $45 and you will receive two tickets to any show. This will include two complimentary vouchers, a small rack card, and an instruction sheet on how to redeem. The tickets will be valid for one year. Badgett Playhouse is located at 1838 JH O'Bryan, Grand Rivers, KY.  The Kentucky Opry is located 88 Chilton Ln. Benton, KY 42025.  They are working on their line-up for 2021!
8. Puckett's Jewelry
Jewelry is truly a girl's best friend. Whether it be for your wife, mother, daughter, sister, or girlfriend, it will always be a hit! Therefore, will always be your friend gentlemen!  Puckett's Jewelry offers a number of beautiful jewelry lines including ever popular Alex and Ani, Kendra Scott, and Pandora!  They also have a beautiful gift shop with home decor items, table ware, skin care, and more!  Puckett's is a local favorite and sure to impress any visitor as well!  This shop is located on the court square in Benton, KY.
9. The Hitching Post
The Hitching Post and Old Country store is a staple visit to Kentucky Lake goers every year!  This unique and quirky shop has a huge selection of Kentucky Lake souvenirs and apparel as well as some sweet treats that are to die for!   Once you enter the store, it's like going into a time machine with the old fashioned toys and vintage sodas. Like we said, it has been a favorite stop since 1941! Add a gift card to the tab to spent when you are back this summer for for homemade ice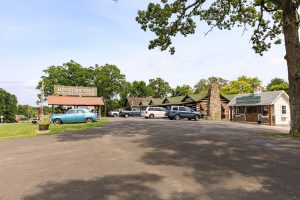 cream or fudge! You will definitely see friendly faces and quality products! It is located 16474 US Hwy 68 East in Aurora, KY.
10. Via Grace Boutique
Last, but not least we have this little gift shop which offers some really cute lake life decor, including a happy camper section!  For those of you looking to decorate your camper this upcoming season, Via Grace is just the stop you need to make!  They also feature other home decor items, candles, blessing baskets, specialty foods, pillows, and more! You will actually find a variety of shops throughout town that feature similar items that will make a great gift for your special person.  For a more complete list of Boutiques, visit our shopping page!
Well there you have it!  Your last minute Christmas gifts picked out and selected in no time!  Happy shopping and Merry Christmas from us here at the Kentucky Lake CVB!!