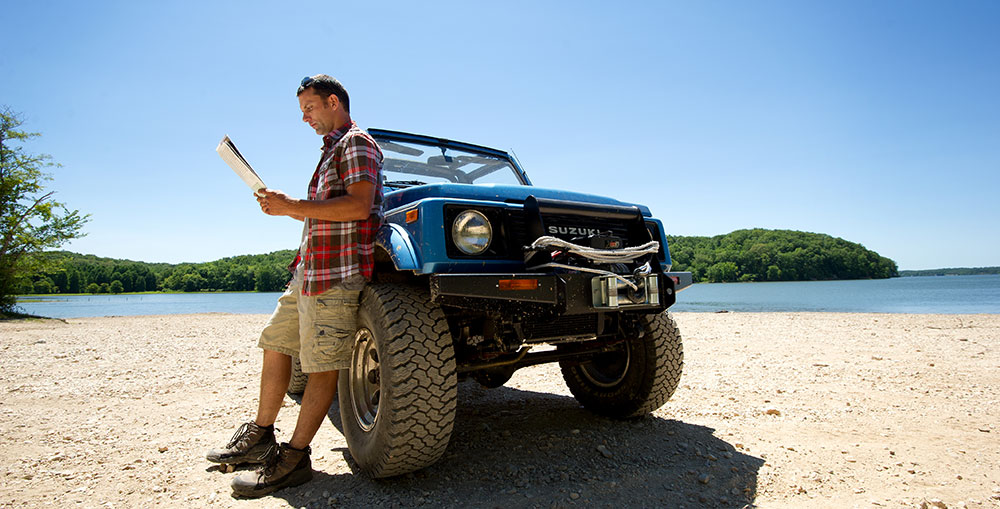 25 Sep

Say Bye to Summer, Not the Lake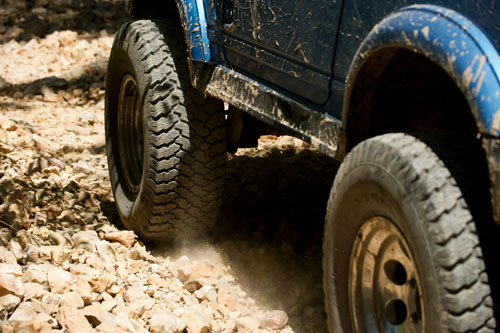 Summer has come and gone, but that doesn't mean the fun times at the lake have to come to an end. Fall is one of the most beautiful times of
the year at KY Lake. As the leaves change color, and the temperature drops, the views and wildlife activity change as well.
If you're planning your KY Lake trip for Fall Break or the upcoming holidays, we have quite a few activities for you to enjoy. Here are some Fall events and activities to add to your My Kentucky Lake Trip Planner.
Witness the Colors Changing
Fall in the south is very colorful as reds, oranges and yellows take over the forests, making way for new growth. So, take a walk or bike across the Eggner's Ferry Bridge. It provides great views of the lake and the forests that line either side.
Or, take a scenic drive through Land Between the Lakes. Whether you just want a quiet drive or something a little more challenging, LBL has something for you. If you enjoy just taking an afternoon drive, take a look at these scenic drives. Or, if you're looking for places to go off roading, LBL has trails for you too, especially at the Turkey Bay Vehicle Area.
Skip the Zoo, See Wildlife In Their Natural Habitat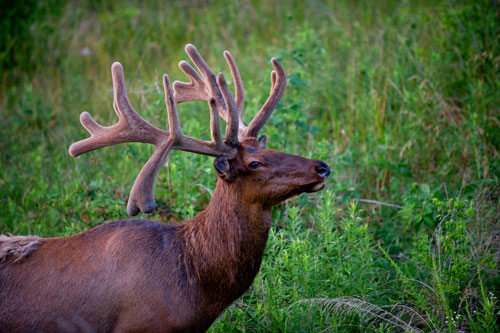 This is the perfect time to discover the diversity of wildlife in the KY Lake region. Late October through January is the prime viewing time. Dawn and dusk are the most active times for wildlife. Visit Land Between the Lakes or the Clarks River National Wildlife Refuge to see wildlife in action.
Tour the Apple Valley Hillbilly Garden and Toyland
Looking for a unique museum and art experience? It's a free attraction, open year-round, though they do ask for a donation. Take a tour of this "wacky fun world," full of pun-inspired artwork made from recycled materials. Then, end your tour at the Toyland. Take a step back in time to view popular toys through the ages from model trains, to Star Wars, to Pee-Wee Herman. Learn more here!
Experience Fall on the Farm
The Homeplace is a pre-Civil War era working farm located inside Land Between the Lakes National Recreation Area. Visit and witness how families survived on the land in the mid-1800s. Through October they're open 10am to 5pm daily. In November they'll only be open Wednesday – Sunday.
Fully immerse yourself in this way of life, tour old cabins and watch farmers in period clothing work the homestead.
Events coming up at the Homeplace:
Oct 6-8 — Homeplace 40th Anniversary Celebration
Nov 24 — Christmas in 1850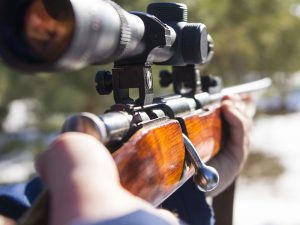 Hunting Season Is In
If you have your hunting license for Kentucky, you can find prime hunting grounds near KY Lake. In the fall you'll be able to hunt bullfrogs, coyote, deer, dove, squirrel, duck, turkey and raccoons. Learn more about hunting in Marshall County and Land Between the Lakes here.
Fishing…(does fishing ever really go out of season?)
The temperature on the lake, on average, is around 62 degrees. Largemouth Bass will return to the shallow structures, but Smallmouth Bass stay deeper and prefer deep rock banks. The ever popular Crappie will return to the same structures they used in spring. Look in shallow drop-offs and near the shore where cover is available. Learn more about fishing in the Fall!
Remember, as you continue enjoying the outdoors, be sure to pack the insect repellant. Ticks are not just a danger in the summer. Especially through November, be sure you're using it anytime you're hiking or biking near the lake.
As always, Fall is a beautiful time for a hiking or biking trip. Find trails near Kentucky Lake and book your stay today!
Find Hiking & Biking Trails