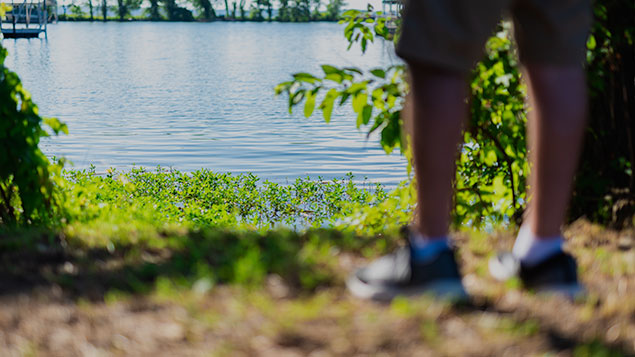 17 Feb

Spring Time Getaways to Kentucky Lake

We have all figured out by now that 2021 did not bring about the return of what "normal life" used to be.  However, I do believe we must all give ourselves a pat on the back for adapting once again.  As I write this blog entry, Kentucky Lake patiently awaits to see what winter storm #3 brings for the rest of this week, sigh. What better distraction is there than to think about spring!!

That's right, this blog will help you plan a great spring break getaway for your family, whether your five minutes from home or five hours.  I'm going to break it down into a couple of different categories.  Find your category below and get ready to take notes!!
For the Sportsman:
Crappie Season:
It's all about the fins and feathers during this season!  Spring turkey and crappie fishing is where it's at!!  Kentucky Lake is showing promising signs of a returning crappie population. These fish are large and healthy!  Many of our local guides are out testing the waters when the weather cooperates and many have already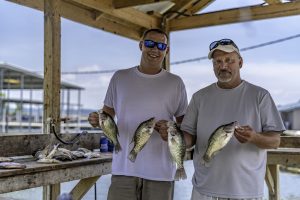 started to accept bookings for the upcoming season.  Be sure to visit our fishing page or the fishing page or Explore Kentucky Lake for more contact information on fishing guides throughout the Kentucky and Barkley lakes area!
Spring Turkey Season:
Neighboring Land Between the Lakes as well as the Clarks River Wildlife Refuge areas boasts the perfect playground for the avid turkey hunter.  The estimated turkey population in Kentucky currently sits between 250,000 – 400,000.  2020 yielded a harvest of over 30,000 birds and 2021 is shaping up another great year!  We would suggest considering lodging options in the southern end of Marshall County, in the Aurora area.  It provides the quickest and easiest access to Land Between the Lakes.  You can find additional information on spring turkey season at the links below!
https://apps.legislature.ky.gov/law/kar/301/002/142.pdf
https://www.landbetweenthelakes.us/wp-content/uploads/2021/01/2021TurkeyHuntingFactSheet.2.Final_web.pdf
For the Couple:
Warmer temps can certainly make us itch for travel even if it is just for a short weekend!  We have the perfect spring weekend itinerary for that couple looking to reconnect.  Start by finding the perfect cottage or private home rental for your stay.  You can do that by clicking here.  Next, consider certain activities to try.
Day 1:
On day one, book a tee time at one of our friendly golf courses, Kentucky Dam Village State Resort Park or Calvert City Country Club.  These courses perfect for an afternoon of quality time.  If you're not a golfer, no worries, just simply riding along in the cart is a great way to reconnect with conversation.  You may even find enough courage to attempt a few swings yourself!  Afterwards, enjoy an adult beverage at one of our several dining experiences such as Harbor Lights at KDV, or Ralph's Harborview grill at Moors Resort, or Popi's Restaurant in Draffenville.
Day 2:
Today's theme is rest and relaxation! After a leisure morning, head to Parcell's for coffee or one of our locally owned restaurants that serves a good ole home-cooked breakfast.  Try a little shopping at one of our locally owned boutiques or antique shops as well before heading towards Green Turtle Bay for massages.  Afterwards, enjoy an early evening stroll at lighthouse landing followed by dinner at T. Lawson's or the famous Patti's Settlement restaurant!  We also have a couple local music venues as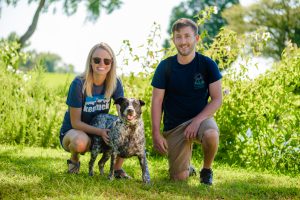 well that provide great live entertainment!
Day 3:
Your final day is all about nature! Spend the day exploring Land Between the Lakes National Recreation Area.  Try sections of the canal loop or one of the many other trails found in LBL. Consider touring the nature station and take a step back in time at the Homeplace settlement! The Elk and Bison prairie is a popular stop in LBL and provides an up close look at this native species.  After a day spent in nature, we hope you and your partner will feel rejuvenated, ready to take on life together once again!
For the Family:
Remote learning opportunities:
Remote learning has become the new norm for many students across the nation.  I know we all miss the safety net that in-person school instruction offered for so many of us, but with remote learning, Field trips can now take on a very different meaning!  Kentucky Lake can offer a variety of educational opportunities mixed right in with all the fun!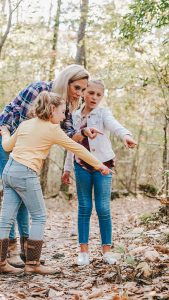 For example, the Kentucky Dam Visitors Center offers so much great information on the history TVA and the dam itself as well as how it operates!  Students can learn about the ecosystem at KY Lake and get hands on experience with shoreline fishing or guided fishing excursions.  PE might look like a competitive game of disc golf at Mike Miller Park or mountain biking on the Bo Beckett trail at Kentucky Dam Village State Park.  A day trip to the Discovery Park of America in Union City, TN will provide a full days worth of science, history, and experiments that all age groups will enjoy.  You can be there in just under and hour and spend the entire day without ever having to leave the park for food or other amenities.
Land Between the Lakes:
Spend an entire day in LBL!  We recommend the Hematite Loop for families as it is newly renovated and easy for all ages.  The Homeplace is also another great learning experience for children.  This park connects our future generations with our past ones.  It shows kids how we settled and survived in this area for centuries.  Unfortunately, the Homeplace might be closing at the end of the 2021 season, so do not miss this opportunity!  The nature station is also a fun stop, much like the Elk and bison prairie.  Kids always seem to be awestruck by watching these native species roam the land right next to the car!
We understand that our area is certainly not Panama City beach or Disney world. Rather, we offer is the chance for you and your children to break free from chaotic tourist traps and reconnect in nature.  We encourage turning off devices, starting conversations and beginning family game nights by the fireplace.  Spend your spring getaway reconnecting with us and with each other on Kentucky Lake, the South's Great Lake!