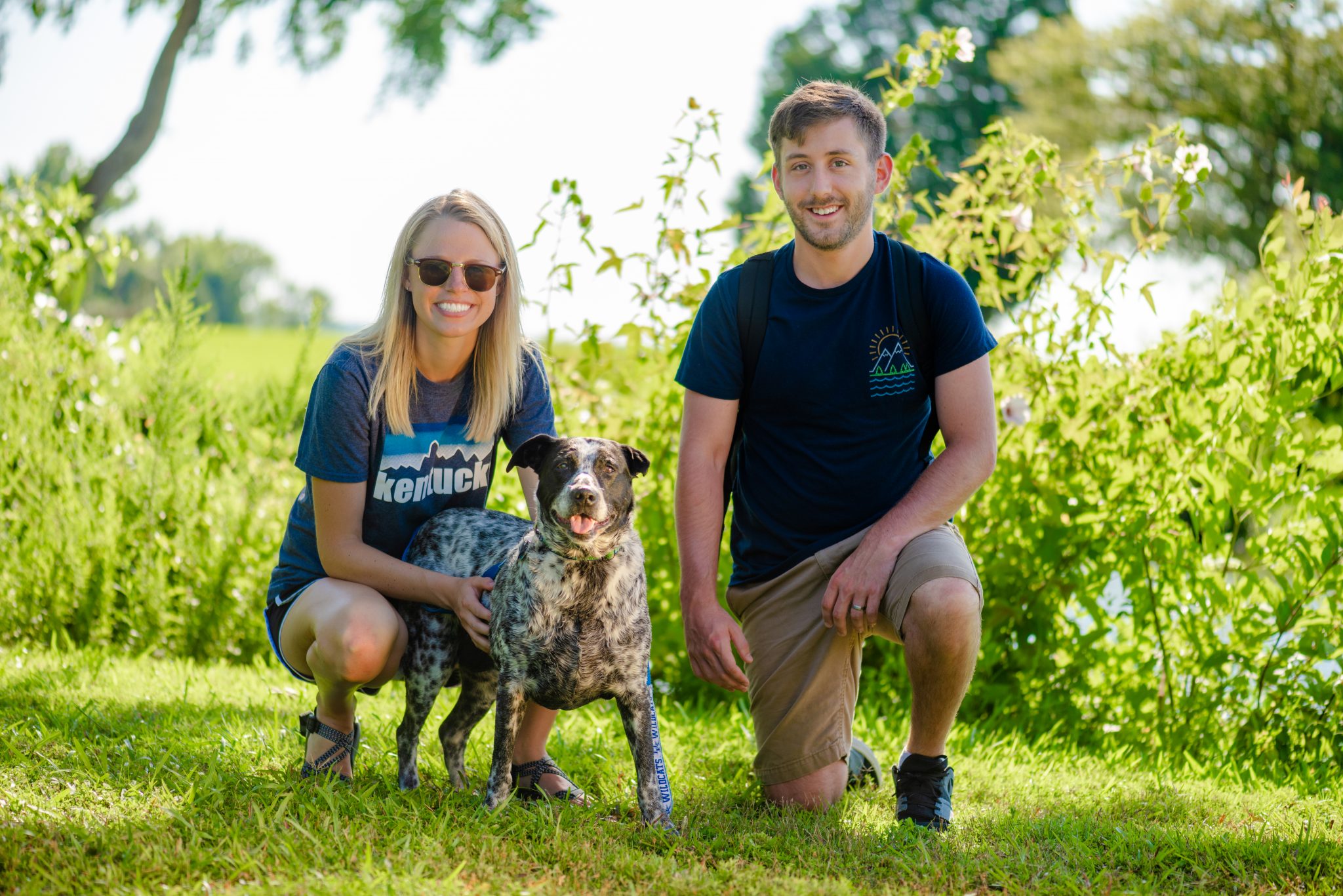 18 Mar

Top 10 Free or Cheap activities at KY Lake
#10
Land Between the Lakes National Recreation Area:
Is your family big into the outdoors? If you're looking for activities to fill up your day, Land Between the Lakes National Recreation Area is definitely a place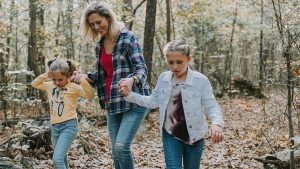 to look into! During your stay at KY Lake, you can check out all the best hiking trails and beautiful scenery! There are also great biking trails that vary in skill level so that most everyone can enjoy them.  People who visit LBL love it for many reasons, but in the day when a picture is worth a thousand words, LBL is perfect for nature portraits, photoshoots, or just to capture memorable moments throughout the day.  Become one with nature during a drive in the Elk & Bison prairie or take a step back in time at The Homeplace.  LBL is also home to plenty of stories and history and if you go looking far enough, you just might find "Hotel California!"  The best thing about all of this is that spending the day exploring LBL will cost you less than $20 bucks (depending on your group size).  Most of the activities are free or charge a very minimal admission fee!
#9
Mike Miller Park:
This day use park is located in Draffenville. we have an amazing park with a variety of things to do for all ages. Whether you're wanting to have a family cornhole game, a picnic, or just let your kids play on the playground, there is something for everyone! Our park includes: soccer/baseball fields, tennis courts, a big playground, a large  fully stocked fishing pond, walking trails, disc golf course, and much more! Watch out for ducks! You will see them roaming around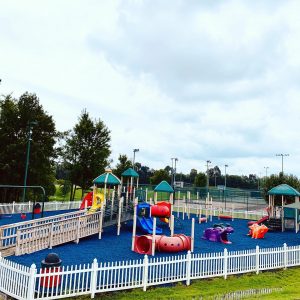 the pond and there is also a place where you can feed them!  Mike Miller provides an excellent family friendly atmosphere and it monitored by staff at all times. Mike Miller Park is FREE to the public with small rental fees for pavilion use to host larger gatherings.
#8
Splash Pads:
When summer hits, we will all be looking for ways to cool off!  Renting a boat for a full day on Kentucky Lake might be expensive for some, but we have variety of other water friendly options in our area. Memorial Park in Calvert City and Mike Miller Park both feature seasonal splash pads! After a few hours enjoying our community parks, take the kids over to the splash pad to cool off!  It gives parents an opportunity to sit and relax while kids, especially under the age of 10, enjoy the water in a safe environment. This can also be a great opportunity for your kids to meet new friends whether you live at KY Lake or in another state! Oh, and did we mention that it's COMPLETELY FREE!!
#7
Calvert Drive In:
This technically isn't free if you aren't a child that's 12 and under, but it's still VERY affordable! When was that last that you remember going to the movie and not spending a fortune?!? Well, rest assured, you do NOT have to spend a fortune to enjoy a NEW RELEASE movie at the Drive In!  During the summer, the Calvert Drive In is a very popular destination when you're wanting to have a chill night, eating some of the best cheeseburgers in the region, and make some memories while you're at it. At the lake, you're going to get hit with the "small town" feeling and the Calvert Drive In is the perfect final stop on your week long trip here with us.  One piece of advice, be sure to get there early! Space is limited and it fills up fast!!
#6
Ky Lake Beaches:
A beach that's not on the coast? Yes, KY Lake has them too! If you're not wanting the hassle to pack up and go to a place like Florida where it's super crowded, our Ky Lake beaches would be a great substitute. Don't forget to bring your volleyball and floats! Keep in mind that there are no lifeguards, so don't
leave your kids unsupervised!  Our most popular public beach is at Kentucky Dam Village State Resort Park, however, you can also find public swimming space in Land Between the Lakes as well.
#5
PM Splash at Venture River Water Park:
As a mother of two, the thought of water parks can feel exhausting before I even get there!  Venture River Water Park is a regional favorite and their PM
splash option is the perfect solution for me and my two girls!  You pay half price admission to the park for the last 3 hours they are open.  $13 bucks for adults and $10.50 for children.  Lots of times, the crowds seem smaller as well as most people are calling it day by that time.  We do as much as we can for those 3 hours, but it's totally worth it for the price!!  If you plan on visiting multiple times, let's say more than 3, throughout the summer, season passes are definitely the way to go!
#4
Milkshakes at Belew's:
One of the most nostalgic and local traditions here at Kentucky Lake involves eating at Belew's.  First off, their burgers are like $3.25!  When was the last time you remember paying less than $5 bucks for a burger!  Milkshakes are about the same.  If you can't afford to splurge on the whole meal, a dessert treat after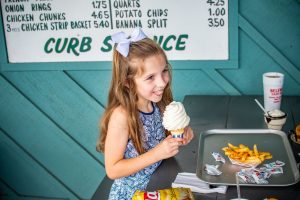 dinner for less than $20 for a family of four is quite the bargain!  Belew's will be opening for the season in mid-April!
#3
Souvenirs at The Hitching Post:
I don't know about you, but every place we ever visit my girls are constantly asking to "get something."  The Hitching Post in the Aurora area is THE PLACE to buy some of the best little souvenirs and trinkets from Kentucky Lake.  She sells everything from clothing apparel, toys, antiques, homemade fudge, ice-cream, and more!  Not to mention the over 100 flavors of soda pops that she keeps on hand at all times!  One of our favorite weekend excursions is to make our pit stop of The Hitching Post, buy our ice cream and sodas to make homemade soda floats and then head over to LBL for a drive through the Elk & Bison Prairie!  Between the ice cream, sodas, and admission, you may spend $40 for a family of 4 to 5 people.  It's a cheap experience sure to please the entire group!!
#2
Calvert City Yoga Class:
Calvert City offers a FREE, yep that's right, one hour yoga class every Monday evening at 6PM and Saturday morning at 8AM at Memorial Park.  Weather permitting, these classes are usually held outside in the amphitheater  area, but transferred to the neighboring Calvert City Civic Center if inclement weather presents itself.  All you need to bring is your inner chi and mat and follow along!  You do remember it's FREE, right?!?!  Namaste folks!
#1
Free Fishing Weekend at Kentucky Lake:
Free fishing weekend is actually state wide and always the first full weekend in June; this year it will be June 4-6!  During this weekend it is not necessary to purchase a fishing license to fish for those 3 days in the state of Kentucky.  While the activity of fishing is free that weekend, there is usually some costs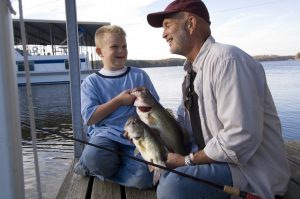 associated with going fishing, rods, bait, tackle, etc.  If you would like to make a weekend of it, we have number budget friendly motels and resorts throughout the county as well, Early American Motel, Sportsmans Lodge, Bel Air Motel, Kentucky Lake Inn, just to name a few!  Please our lodging page for a complete list of accommodations throughout the area.