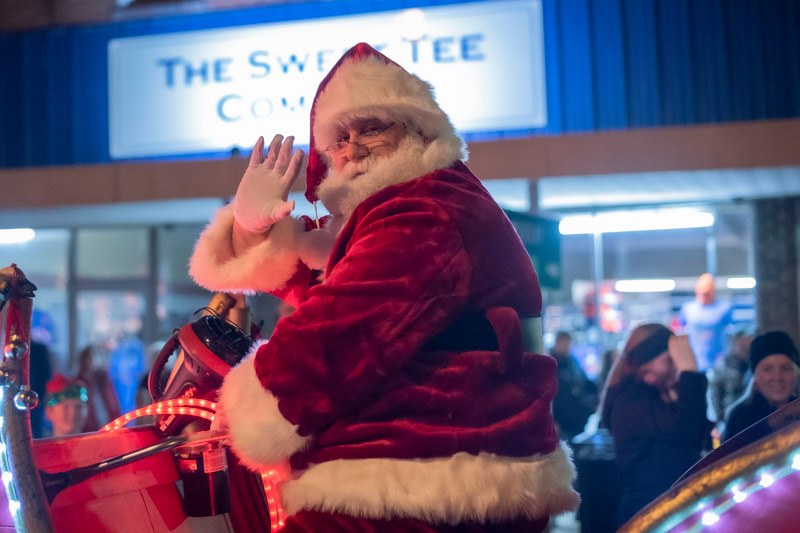 18 Nov

Top 10 Holiday Activities at KY Lake

1. Carriage Rides at Patti's 1880 Settlement: Beginning November 13 through December 31st
Food and horses?!? Head to Patti's this holiday season for the perfect chance for your family to receive a magical experience riding through town and see the lights at The Little Lake Park! ​$25 per couple, $10 for each additional adult. Children under 12 are $5.  You can reserve a private carriage for up to 9 people. While you're at it, you can visit the Festival of Lights throughout Patti's Restaurant lights and take some really good pictures with your loved ones!  Click here for more information!

2. Variety! Christmas Extravaganza at Badgett Playhouse
Join the cast of Badgett Playhouse for a Christmas music spectacular!  Starting in mid-November through December you can see the show either at 2PM or 7PM on Saturdays!  Tickets are very affordable and can be purchased online by clicking here!

3. Light the Way 5k and Fun Run: November 21 registration begins at 4 pm
Want to be among the first to see this year's lights at Mike Miller Park and support Heartland Ministries Radio? Participate in the Light the Way 5k and Fun Run taking place, Saturday November 21st! There will be free activities throughout the event as well! We would love to see you and your family there!  To purchase your tickets to participate in the run, click here!

4. Calvert City Christmas Bazaar: December 5th from 9 am- 4 pm
Who doesn't love winning while shopping?  Be sure to play vendor bingo throughout the day. You will be entered for door prize drawings or a cash prize! How exciting! Oh, did I mention there should be well over 50+ vendors? This will all take place OUTDOORS at Memorial Park in Calvert City.  It's outside in the open air for better safety of those who choose to participate. Be sure to wear layers!! For more information, visit their Facebook page.

5. 5th Avenue Holiday Celebration in Calvert City: December 5th from 4- 8 pm
Ice Skating, a lighted Christmas parade, and Christmas trees oh my! Start the day off with a 5k, shop till you drop at the Christmas Bazaar,  then join us for an eventful afternoon at Memorial Park in Calvert City for ice-skating, the parade, followed by the Calvert Christmas Tree Lighting!  Ice-skating is free, however, you will need to reserve a time! Visit the Calvert City Facebook page for more details and to reserve your ice-skating time slot.

6. Jingle All the Way 5K: December 5th, 8:00AM-    THIS EVENT HAS BEEN CANCELLED
SNAP Fitness and the Calvert Area Development Association are happy to bring you the second annual Jingle All the Way 5K.  Join us for some physical holiday fun!  Ugly Christmas sweaters highly encouraged!  You may pre-register by visit our Facebook page or registration begins at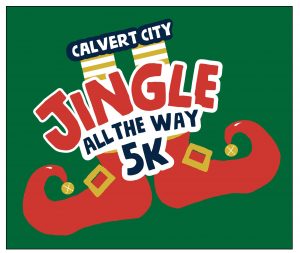 7AM that morning.  They will be doing flighted groups to keep group sizes down and to allow for more social distancing.  Awards and prizes will be given to different age categories.
7. "Crafternoon" Ornaments at Lakeland Event Center: December 11th at 6 pm
The best part about Christmas is making memories with your family. The Lakeland Center is hosting the perfect way to make memories with your loved ones! The ornaments that your kids make year after year is something you will always cherish and love to put on your tree.  Just don't forget to sign up! We've made it easy though, by clicking here.
8. Benton's Dickens Christmas Community Drive-thru: December 12th from 1PM to 5PM
The Grinch may be trying to steal Christmas this year, but the City of Benton and the Benton Partnership is bringing Santa to you! Be on the lookout for Santa and his little helpers in your neighborhood Saturday, December 12th.  We'll be passing out goodies for all the kids this year, trying to spread a little Christmas cheer!  For more details, visit us on our Facebook page, @thebentonpartnership.
9. Christmas Vacation to KY Lake
OK, so this might not be an actual event, but…it's still a great opportunity for you to get away from 2020 crazy and reconnect with those who matter most.  Several of our resorts and privates stay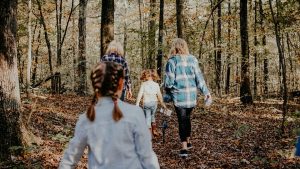 open year around to offer you the opportunity to disconnect and reconnect.  It may be a little chilly for in the water, but sunny days boast wonderful outdoor opportunities for things like fishing, hiking, cycling, and even eagle watching!  Kentucky Lake has become a hot bed for the nation's mascot and we provide the perfect scene for watch these birds in their natural habitat.  Visit our lodging page to get started on your trip today!
10. Christmas in the Park Light Show: Nov. 27th- Dec. 30th 5 pm- 10 pm
Every night starting the 27th will be Mike Miller Park's Annual Light Show, which is on every night except Christmas Eve/Day.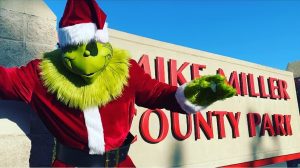 Free to the public, money and/or canned foods are accepted to benefit local nonprofitable organizations!  Be sure to try to Spot the Grinch hidden in the park as you drive through and post a picture to social media using ​#TheGrinchatMikeMiller​ to be entered to win prizes on our weekly Friday prize drawings!  For more information, visit their Facebook page!
We do want to take a moment to remind everyone of the safety recommendations when out in public during the COVID-19 pandemic.  Many of these events or experiences can be done independently or with immediate members of your family.  However, if you choose to participate in the events such as the Christmas Bazaar, lighted parade, or theater shows, please be aware of potential temperature checks and additional social distancing measures.  We ask that you and your family wear your masks at all times while out in public and participating in these events.  If you feel sick or unwell, stay home and help protect your family, friends, and neighbors.  Please understand that these events are subject to change or be cancelled at any moment due to the current environment.  We hope everyone enjoys their holiday season this year and remains healthy and safe!