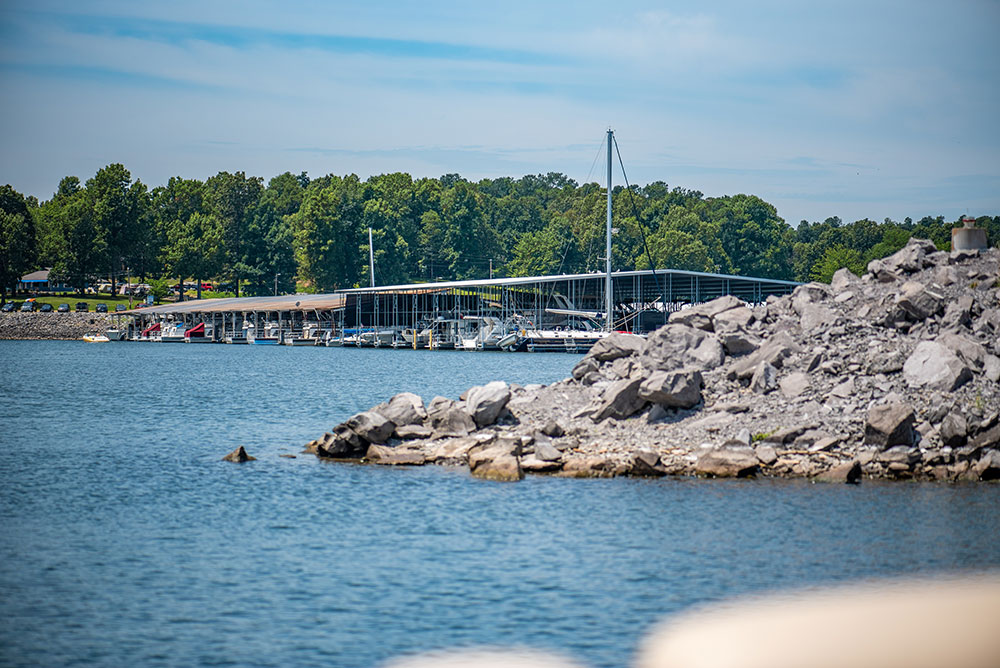 26 Jul

Top 4 Places to See Near Kentucky Lake

If you're vacationing on Kentucky Lake, there is so much to take in during your stay! Though we want you to visit all the sites and do all the fun things, what we really hope is that you'll reconnect with what you love. Whether that's your family, friends or even your favorite sport, we want you to leave Kentucky Lake feeling connected to what really matters to you.

Have you already started building your personal My KY Lake Trip Planner? You won't want to skip these top 4 places you must see while here!

Experience adventure and relaxation at Kentucky Lake, an affordable vacation spot for your family. From kayaking, hiking to boating there is something for everyone. If you don't have time to do a lot of planning before you come, that's OK! We've created itineraries to fit your travel style. Check out our trip ideas here!

Kentucky Dam Village State Resort Park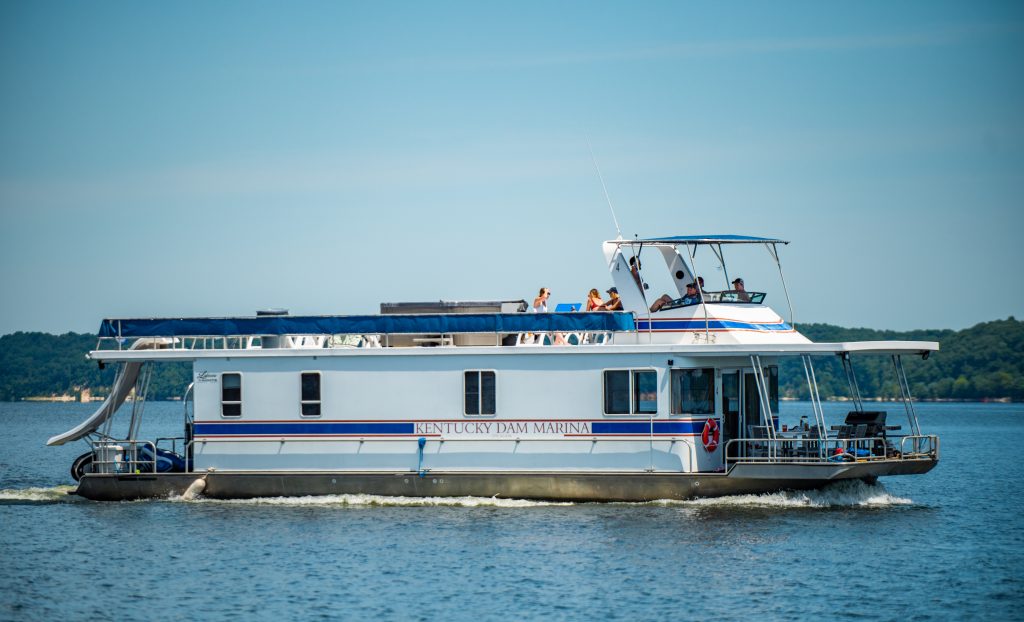 You will discover plenty of adventures at Kentucky Dam Village. They have a marina, public beaches for swimming, an 18-hole golf course and boat rentals to take out during your stay.
For different adventures, try your hand at paddle boarding the lake. Or, take a horseback riding tour along the shore, they leave every hour from 9am to 7pm during the season. This scenic tour takes about 45 minutes.
If you enjoy bird watching, plan to visit during one of the eagle watching weekends throughout the year. This is a yacht expedition to witness the beauty of our national bird.
After a day on the lake, you can enjoy dinner at the Harbor Lights Restaurant, a Kentucky Proud partner. You'll be eating fresh, local meats and produce when available.
Then, take a walk over the Kentucky Lake Dam for great views of the lake. You will love all Kentucky Dam Village has for everyone in the family.  
Kenlake State Resort Park
Kenlake State Resort is another great location for the whole family to enjoy. You can have fun out on the water, or take a hike through one of their nearby trails. You might even discover a new sport you love! Kenlake has an archery course for all skill levels. Note, though, you must supply your own bows and arrows.
Kenlake has winter eagle tours as well! More than 150 birds call Kentucky Lake home.  The shore and trails around Kenlake are perfect for bird viewing!
Plus, their lakeside amphitheater is host to many events throughout the year so be sure to check their calendar. One of their more popular events is the Kenlake Hot August Blues Festival. So plan your trip to attend!
Land Between the Lakes National Recreation Area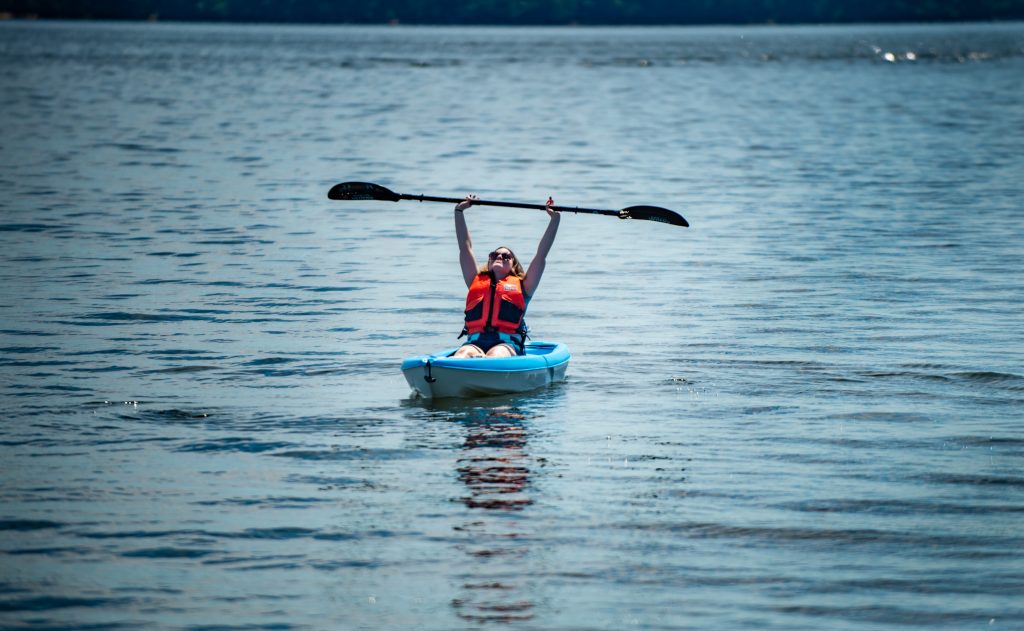 LBL, as locals call it, is a 170,000 acre playground. And it's true! LBL is nestled between Kentucky Lake and Lake Barkley. Here you'll be able to bike, hike, fish, hunt, canoe, kayak, and many other outdoor adventures.
There are also attractions you don't want to miss. Have you ever wanted to experience how people lived pre-civil war? The Homeplace is a working farm that is also a living history museum. You can walk through the farm and meet the workers and learn what it took to survive on the farm in the mid-1800s.
Driving through the Elk and Bison Prairie you'll be able to witness what entering the prairie must have looked like to early frontiers. You'll be able to see elk, bison, and many other types of wildlife. Bring your binoculars so you can take it all in! During the summer months you'll want to plan your drive near sunrise or sunset as the larger mammals are more active at those times.
From geocaching, fishing and birding, there truly is something for everyone at LBL! Stay on Kentucky Lake and then take Eggner's Ferry Bridge to enter Land Between the Lakes.
Keep an eye on their calendar for sunset canoe excursions, butterfly walks and more!
Patti's 1880's Settlement
Right now Patti's 1880's Settlement looks a little different from the past, but it is still a wonderful place for the whole family! They recently experienced a fire that resulted in the demolition of their two restaurants. But, that hasn't stopped them from still smoking their famous 2" Pork Chops or slathering Patti's own strawberry butter on their homemade rolls. Have lunch or dinner at Hamburger Patti's Grab and Go, then take a stroll through their settlement.
You can play mini-golf, pan for gold and walk through their beautiful gardens and animal park. You can even take old 1880's old time photos at their studio.
Eat, play, shop and just enjoy a fun afternoon at Patti's!
Have you already decided on where you're staying at Kentucky Lake? We have accommodations to fit your budget and style! From private home rentals, hotels, to cabins on the lake, Kentucky Lake has something for you and your family.