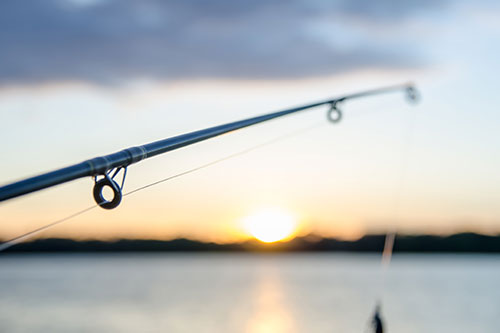 26 May

Upcoming Happenings at KY Lake

The first weekend of June is always a perfect time to visit as signals the start to summer!  There is also a couple of noteworthy events happening this first weekend that you should start preparing for now!  The first weekend of June brings traffic from all across the United States.  Read below to find out why!!
400 Mile Yard Sale
To all you yard sale lovers out there, this is your time to shine! The 400 Mile Shop Til You Drop Event along US Hwy 68 across Kentucky is happening next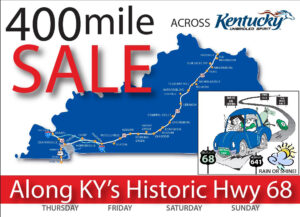 weekend, June 3rd-6th! This annual event has people from all the surrounding states coming in to tackle these bargain stops, striving to discover those hidden gems, antique furniture, classic toys, maybe that Elvis vinyl that you've been looking for. Come on out and shop! In addition to all the sales you will find along HWY 68/80, both Benton and Calvert City will be hosting city wide yard sales too!  Find maps for the Benton sales by clicking here the Calvert City sales here!!
Free Fishing Weekend
After you check out the yard sales, head on over to the lake for free fishing weekend! KY Dam is a great spot on the lake whether you need to stick to the shoreline or hop on a boat and fish. A list of bait and tackle stores can be found here to get all the supplies you need for fishing with your buddies! Land Between the Lakes also offer several shoreline fishing opportunities as well!  If you're looking for a perfect place where you can fish with your family, be sure to catch something, while also letting your kids play, we suggest you try Mike Miller Park!  They have a 5 acre lake stocked full of panfish that has nearby playgrounds and is handicap accessible!  For more information on the type of fish you may find in Kentucky Lake and any other regulations that go along with fishing our waters, please visit fw.ky.gov for more details!
Benton Cruise In
Join us at HH Lovett Park near the grandstands for cars and lots of door prizes! Register for a chance to win categories, trophies, or cash, plus other sorts of swag you will love! Food vendors will be on hand at each show! Long haul award will be given out to one lucky winner who attends each of the 5 events! This is a local event favorite and it's perfect for the family!  Follow us at the Benton Partnership for more details!!