Numerous trails surround Ky Lake...
Whether you're a hiker, biker or an OHV lover, you'll find the right trail for you and yours at Kentucky Lake.  From short trails to the 59-mile long North-South Trail to Turkey Bay OHV Area, you can find many to suit your desires.  Kentucky Lake and Land Between The Lakes is a trail-lovers dream!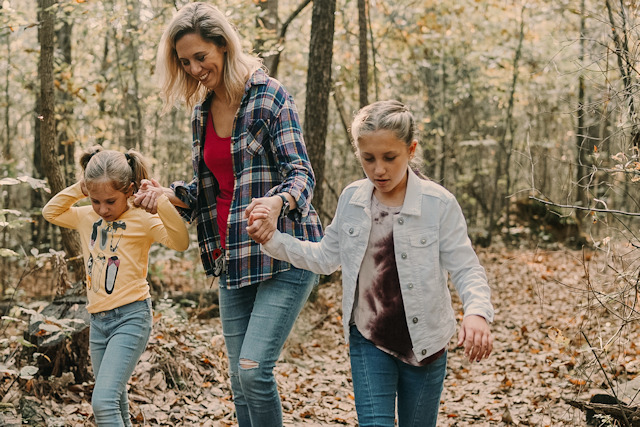 Eggner's Ferry Bridge Hike & Bike Trail
Approximately 1.5 miles long. Hike or bike across Kentucky Lake to the entrance of LBL! Park at the foot of the bridge and walk across.  This trail connects to Land Between The Lakes' Central Hardwoods Trail.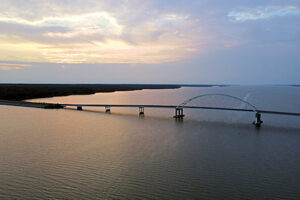 The Calvert City Greenway runs from 5th avenue in the heart of Calvert City to Kentucky Lake with four paved multi-use loop trails and an eight mile single track loop trail.  It's ideal for biking.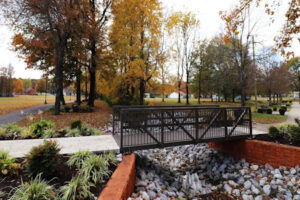 2.8 mile round trip trail across Kentucky Dam. Great for walking, running or biking and it's dog friendly!  It connects with the Calvert City Greenway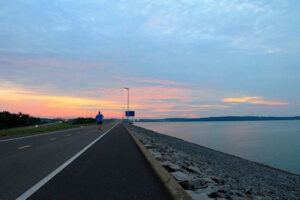 Kentucky Dam Village State Park Loop​
At 8.9 miles in length, this trail is great for mountain biking, and it's unlikely you'll encounter many other people while exploring.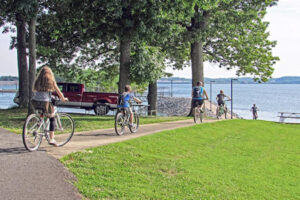 Clarks River National Wildlife Refuge Loop Trail
2 mile loop that's dog and kid friendly. Features a pond, and spots for bird watching. Great for biking too!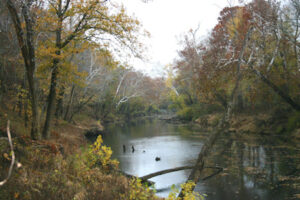 Kenlake State Park Trails
At Kenlake State Park, the Cherokee Trail is a 0.7 mile trail of wooded terrain which can be added to the similar Chickasaw Trail for a 1.7 mile hike.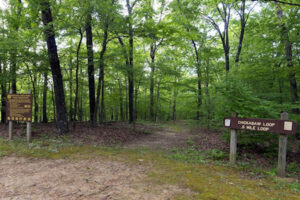 Likely the most beautiful hike in Land Between The Lakes, Hematite Lake features a two mile trail with old oak trees, a long boardwalk, and small dam to cross.  This is a hiking trail only.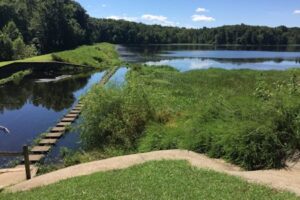 Central Hardwoods Scenic Trail
Hike from Kentucky Lake at Eggners Ferry Bridge all the way to Lake Barkley's US 68/ KY 80 bridge through Land Between The Lakes.  This trail is great for hiking and mountain biking and is about 11 miles long, not counting the bridges.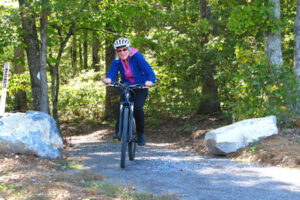 One of LBL's most popular trails, it's broken into sections offerings trails from 1.5 miles to 11 miles along the canal loop.  Great for hikers and mountain bikers.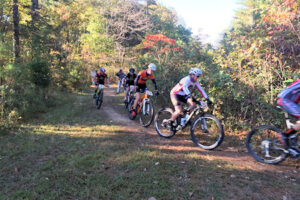 This is the big one.  Take a multi-day hike through Land Between the Lakes on the North-South Trail!  The north leg of the N-S Trail is also for mountain biking. 
Additional Trails in Land Between The Lakes
While we covered the most popular trails above, there are several more to explore in Land Between The Lakes!  Visit their site for details.