Kentucky Lake offers a wide range of shops, stores, and boutiques that you'll want to check out when visiting The South's Great Lake!  Not matter if you're looking for something to do on a rainy day on the lake, or just want to find a unique piece to take home, Kentucky Lake offers a variety of shopping experiences.
Boutiques for the Ladies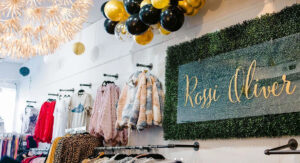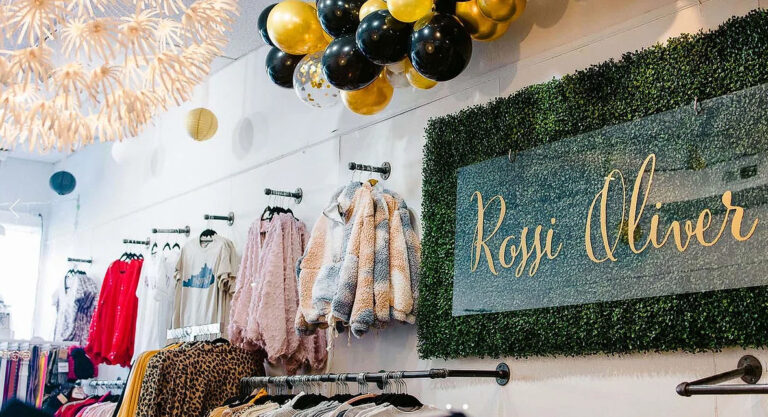 Set your husband and kids on their way for the day, while you steal away to one of Benton's shopping boutiques. Or if you've taken a group of your favorite girlfriends with you, load up the car and leave plenty of room for those shopping bags you're sure to gather during a day spent perusing.
Rossi Oliver, a boutique and gift shop, is located at 114 East 12th in Benton.  They're a "small town boutique layered with the newest fashions and classic inspirations" featuring dresses, tops, shoes, rompers, sets, and much more.
The ladies will love Puckett's Jewelry, located at 1012 Main Street in Benton.  Known regionally for fine jewelry, Puckett's offers necklaces, fashion rings, earrings, bracelets, wedding and engagement rings. For nearly 50 years, Puckett's Jewelry has offered the warmth and personal service that you expect from a hometown jeweler while delivering the selection and resources that you find in a bigger city.
Charming Décor & Gift Shops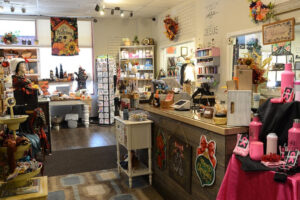 You'll enjoy time spent at The Marketplace at Parcell's.  With a chic coffee house vibe, Parcell's is not just for delicious sandwiches, desserts, and coffee.  They also have a large selection of gifts and home goods that's hard to find in other places.
The Hitching Post and Old Country Store located in Aurora is a must-see when visiting Kentucky Lake.  With unique and eclectic gifts, a huge selection of hard-to-find sodas, and an array of antiques, The Hitching Post has something for everyone – including the menfolk!
Antique Stores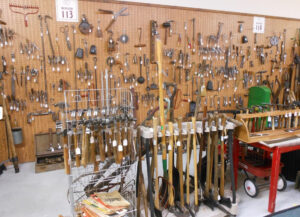 Not only will you whet your appetite for antiques in Aurora, but you can also find some great treasures at Twin Lakes Antique Mall on US 641 near Kentucky Dam.  Featuring over 100 dealers in a showroom measuring over 26,000 square feet, Twin Lakes offers a vast selection of high-quality antiques.
The Benton Marketplace specializes in antiques, English, French primitives, metal pieces, painted furniture, crystal & silver, something for everyone!  Check them out at 1026 Main Street.
Outdoors & Supplies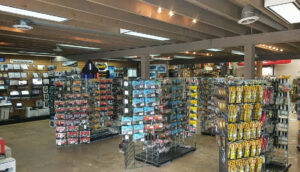 If you're coming to Kentucky Lake and need some outfitting, we've got a lot of options!  Kentucky Lake Outdoors, Fast Eddie's, Hitec Outdoors, and Baits-N-More are just a few options for fishing and hunting equipment.
Grocers include Walmart, Price Less IGA, and numerous Dollar General locations scattered throughout the area.  You can stock up on beer at several package stores, including the Cellar Door, Global Wine & Spirits, and Good Spirits Wine.
Maybe it's a rainy day at Kentucky Lake or just got a shopping bug while vacationing.  Regardless, you'll be able to scratch that shopping itch here at Kentucky Lake!