One of our most favorite things about Kentucky is that we are located in an area that sees all four seasons and each bring a whole new look and feel to the Western Kentucky region.
Spring brings blooms, new wildlife, fishing adventures, and more. Summer time is boating time for long hot days on the water or at one of neighboring pools and water parks. Fall is all about the festivals and haunted happenings throughout the region. The winter season becomes all about family friendly events and supporting local events!
Whether you are into shows, sports, or shopping, this is still a great time to visit the Kentucky Lake area! Also, if you're considering giving the gift of travel this Christmas, make sure Kentucky Lake makes the list! We have a wide variety of lodging accommodations that you can book ahead or offer up as the perfect weekend getaway option from fishing cottages, state parks, or private home rentals, a Kentucky Lake getaway sounds like a unique gifting opportunity!
Check out these events over the next several weeks to get the whole family in the holiday spirit!
Benton's Holiday Open House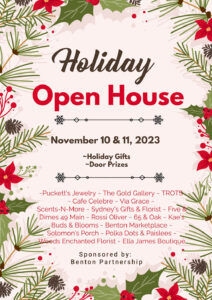 Benton's Holiday Open House is happening November 11th & 12th. Spend the weekend shopping different small businesses throughout the city for the chance to win door prizes and take part in special sales and discounts!
Holly-Day on 68 - Mistletoe Market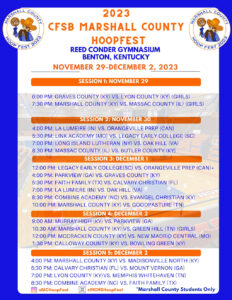 Marshall County's Annual Hoopfest event is back with a vengeance this with a great and talented line-up of teams throughout the weekend! The fun kicks off November 29th and finishes up December 2nd. For more details, visit them on X @mchshoopfest.
The first weekend in December is a busy one for the Kentucky Lake area. Not only do you have Hoopfest for a great look at the future of college basketball, but you also have a wonderful community Christmas celebration as well!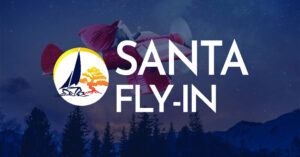 The Santa Fly-in takes place Friday evening December 1st at the Kentucky Dam Village Airport. Then all day Saturday, December 2nd, Calvert City bustles with activity including Dave's Jingle Dash 5k and Fun Run that morning, the Christmas Bazaar, old fashioned tree lighting, and
lighted Christmas Parade.
Benton Downtown Holiday Cheer
The second weekend in December is Benton's turn! Taking place on the afternoon Saturday, December 9th, the downtown Benton area will offer holiday cheer, crafts, and Christmas characters, followed by a lighted parade that evening! For those who need a good show to get the holiday vibes,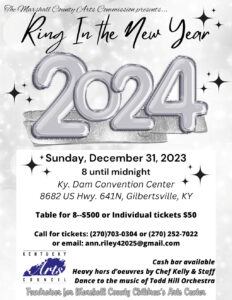 For those who need a good show to get the holiday vibes, the Kentucky Opry will be hosting their Country Christmas Show on November 25th, December 9th, and December 16th. You can also ring in the New Year with friends at Kentucky Dam Village by supporting the
Marshall County Arts Commission!
If you're visiting the area over the holiday season, be sure to share your photos with us on social media by using the #kentuckylake #kylake #thesouthsgreatlake. We'd like to wish everyone a wonderful holiday season and remember to disconnect and reconnect with those who matter  most. We'll see ya on the water for 2024!