Fall time may be a surprisingly ideal time for you to visit Kentucky Lake!  Do you want to avoid major boat traffic and large lake crowds? Then fall is the perfect time to visit the Kentucky Lake area and still enjoy the scenery.  Our fall colors are beautiful and our temperatures allow for a variety of both indoor and outdoor activities.  Check out our list of fun fall things to do on around Kentucky Lake!
Fall Fishing Trips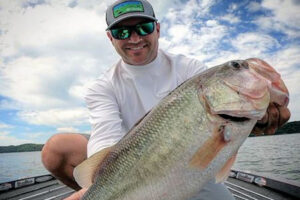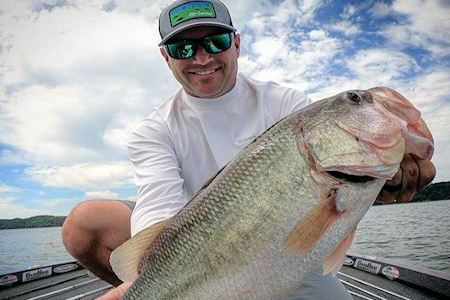 Many seasoned anglers think of fall as a second fishing season.  Cool, crisp mornings and mild afternoons will stimulate anglers to hit the waters of Kentucky Lake!  Crappie tend to move shallow as the water temperatures drop through the 70s and 60s. 
Bass anglers are looking for feeding largemouth and smallmouth (which the latter seems to outperform in autumn).  Catfisherman can find their tablefare of choice when TVA increased discharge at Kentucky Dam, which creates current in the main river channel.
Don't overlook or underestimate fall fishing at Kentucky Lake!
West Kentucky Brewery Hop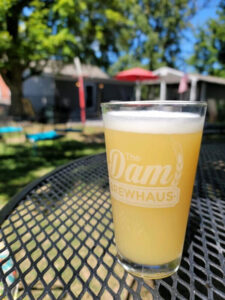 This brewery trail is a brand new activity in the Kentucky Lake and Western Kentucky area.  Officially launching last year, visitors have the chance to pick up a brewery passport at one of thirteen craft beer breweries scattered all across the Western Kentucky.
Marshall County, which only recently went "wet" in 2014, now boasts a delightful and homey craft brewery called the Dam Brewhaus!  This tap house is most known for having 22 beers and/or ciders on tap at all times.  They also feature live entertainment on a weekly basis and themed game nights!
On nice days you can sit outside and enjoy the backyard in a relaxed nature setting. They make a variety of their very own craft beers such as the Haus Hazy IPA, Jazzabella Stout, Blackberry Jalapeño stout, and even a coffee flavored Jittery Jazz stout.
Nine different communities are involved in this project stretching from far western Kentucky in communities like Marshall County (Kentucky Lake area), Murray, Paducah, and all the way over to central Kentucky's Owensboro, Bowling Green, and Henderson.  For more information and where to pick up your passport, visit this site at www.westkybrewery.com.
Bison Viewing & Elk Bugling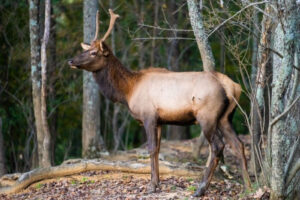 Land Between the Lakes during the fall is beautiful!  One specific activity to try when visiting during the fall months is to catch the Elk Bugle season!  The Elk and Bison Prairie attracts thousands of visitors each year for a close-up look at these large, majestic animals. 
Often times, you will find the bison right down the side of the road!  The elk however, are a little more discreet and usually cling to the forest during the daytime hours.  However, as fall approaches, so does mating season for the elk and the bugle calls begin.  
You will also find trees stripped of their bark as the elk rub the velvet from their antlers and you may notice a change in their coats as they prepare for the winter months ahead!  Other wildlife you might see in the prairie include wild turkey, white-tail deer, coyote, owls, raccoons, red-tail hawks, and other songbird species!  For more information on the Elk and Bison Prairie, please click here!
Fall Hunting Opportunities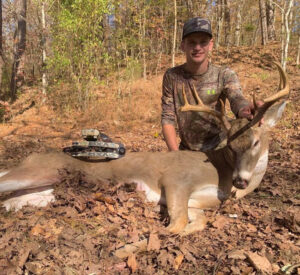 The Kentucky Lake area can serve as a great home base for fall hunting opportunities in western Kentucky!  Kentucky is known for some impressive harvests of white-tail deer. Last year, hunters in Kentucky harvested nearly 142,000 deer, with over 7,000 coming from West Kentucky.  
Western Kentucky is considered Zone 1, in which hunters can harvest an unlimited number antlerless deer; however, there are mandatory CWD checkpoints throughout our region. These stations are specifically designed to help monitor and manage Chronic Wasting Disease in deer and elk since to date there have been no reported cases in Kentucky. 
Hunters also have the opportunity to hunt for turkey, migratory birds, and other small game all throughout the fall and winter months.  From Kentucky Lake, hunters have 20 different public land and wildlife management areas available for certain types of hunting.   These locations range from 10 minutes to 45 minutes from the water's edge. 
All guidelines can be found in Kentucky's Dept. of Fish & Wildlife Hunting & Trapping Guide.  You can access this summary of hunting regulations by clicking here.  For a list of resorts and other lodging options to get started planning your hunting trip today, click here!
Fall Hiking & Biking Trails: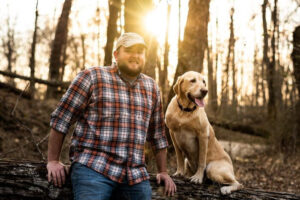 Fall time offers some of the best weather for outdoor activities, especially for hiking, biking, kayaking, and even trail riding!  
The Kentucky Lake area offers hiking and biking trails at local county parks such as Mike Miller County Park and Calvert City Parks and Recreation.  There are also trails at the two Kentucky State Parks in the area Kentucky Dam Village and Kenlake State Resort Park. Of course, there is Land Between the Lakes with hundreds of miles of trails that are accessible to hikers, cyclists, backpackers, ATV/UTV enthusiasts, and horseback riding.  
Outdoor fall activities can be so much more enjoyable because rather than sweating and fighting off bugs, the trails seem more peaceful and relaxing! There are plenty of chances to view wildlife in their natural habitats such as deer, turkey, butterflies, songbirds, and EAGLES! 
The colors are beautiful and visitors will be sure to find those picture perfect moments along the trails!  Finish off the evening with a campfire at your cottage, or campsite for the perfect fall weekend getaway!  For a list of trails, getting started by visiting our trail page! For more details on trails specifically in Land Between the Lakes, you can follow this link!
Dinner & A Show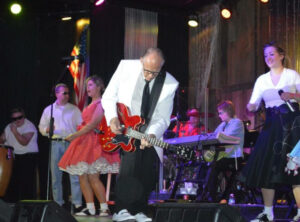 Some people might be surprised to discover that the Kentucky Lake offers several opportunities for live music and music shows!  
The Kentucky Opry has been a staple item at Kentucky Lake for over 30 years! This year the Kentucky Opry is celebrating their 34th year of shows.  They have a great line-up this fall with both musical acts and comedy shows.  All shows begin at 7:30PM, tickets can be purchased by calling the box office at 270-527-3869.  
Other regional music show venues include Badgett Playhouse in Grand Rivers as well as the Carson Center and Market House Theatre in Paducah, Kentucky.  Make it a special weekend for that special someone with trip full of great dining experiences and lively music shows!  
Rent a private home or cottage at one of our several lodging options along the waters edge, make reservations for Patti's Settlement one night or try some great fried fish or homestyle cooking nearby.  If you're willing to drive, our neighbors in downtown Paducah or Murray, Kentucky offer several more ethnic cuisine options!  After a delicious meal, head to the theater of your choice for some wonderful live entertainment!
There you have it!  Several simple, yet family-friendly outdoor and weekend fall activities to do around Kentucky Lake.  We're not just a summer vacation destination.  We can provide a relaxing, stress free fall weekend getaway, too!  If you need further assistance in planning your fall getaway or wonder what other day trip options we might suggest, give us a call today at 800-467-7145 or 270-527-3128.